I started this blog in 2012. Since then I've published an average of 4-5 times a week. I tend to write in serial form, building up sagas as I go. Most of my segments, or individual blog posts, are intended to contain arousing, erotic scenes. So each of those posts is part of a longer story, which often goes on for something like the length of a novel.  
Occasionally I put up something that isn't meant to be sexy. I've presented research on this blog, and occasionally posted on issues that come up and affect the bids community in particular. Though I've been widening my brief, especially in the last year or so, to take in issues that affect people, but aren'5t necessarily linked to bdsm in particular.
The rarest kind of post has been the posts about my personal life.
There's another category: "meta" posts, which are about this blog, and issues facing the blog.This one concerns the "Jerusalem Mortimer wants a word" blog's survival. Because the reality iOS that this blog costs me money, to keep it up on the net. It also costs me time, as I work on pieces, and I do work for money.
So I'm going to monetarise this blog, and put in new features that are accessible for small payments. Generosity with my time and cash is still my basic assumption and approach.       
There's an enormous amount of material here, and most of it will remain accessible for free. But I'm about to launch jerusalemmortimer.com as partially a pay site.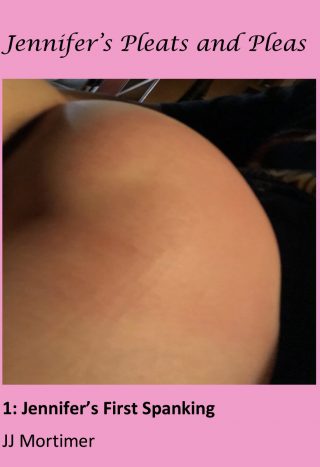 This involves two things. First, I've opened a bookshop featuring my work. It sells erotic sagas, because sagas tend to be what I write. Each saga is divided up to make a book of about 26-30 pages.
Each volume is self-contained as well as being part of a larger story. They're very affordable at $4.99 each, with the first volume in each series serving as a sample, available for $3.50.
The first saga is Jennifer's Pleats and Pleas. It's set in a slightly strange high school in an alternative universe.
The students are initiated in a range of disciplinary and sexual practices, and a very steamy and surprisingly kind time is had by all. 
It will soon be followed by volume 1 of a new saga, set in Japan and Vietnam in the 1980s. Historical literature! With ripped bodices!
Second, from 1 May 2020, this blog's updates will be available only to subscribers who have taken out a Premium Membership.
As well as access to all posts a month before they're available to general readers, Premium Members also get audio recordings of dramatic and steamy highlights from my work. These remain exclusive to members only.
Members also get a monthly newsletter, letting them further into their author's world, and giving advance notice and samples of Things to Come.  
You'll also get the satisfaction of helping a poor starving author keep his site on-line. So, thank you!