I don't like saying this, because it's so unlikeable, but I am scarily intelligent. When I was 11, I was top of the school at Maths by a sufficiently terrifying margin, I'd read all of the surviving dialogues of Plato, and the books attributed to Aristotle, and I'd worked my way through Principia Mathematica and found the joke at theorem 110.643. I'd read more English literature than my English Lit teacher. I'd decided that I was going to be either a poet or a philosopher.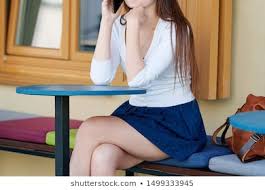 But the girls around weren't exactly interested in any of that. And I realised, looking at the underside of Debbie Brown's thigh when she crossed her legs, that I was really, intensely, focussedly interested in girls. So I tried to talk to them more and make friends. And I hoped I'd get a girlfriend, and we could kiss and hug and stuff.   Maybe I could stroke her thighs. 
But I had no small talk at all. I only knew how to talk seriously about big topics. I didn't watch TV, and barely knew anything about pop music, except that the Beatles had been good, and kind of unusual. I was a Beethoven, Mozart and Wagner guy. I couldn't dance.  
So I bought a stack of albums so I knew Bowie from Beck, and both from a hole in the ground. I bought some magazines that talked about people on TV as if they were real people, and studied them. I learned to gossip. I had my hair plaited. I learned to say mildly amusing things, without trying to be Oscar Wilde.
It took about a year, because the girls at my school remembered the little professor, and he wasn't boyfriend material. Also, I still couldn't manage to pretend interest in sports or belief in any religion, and I sometimes let it slip that I thought both were boring and stupid.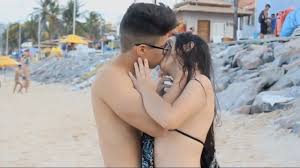 So my first girlfriend was a new girl, who'd just transferred from another school. I made some missteps, like taking her to a film society screening, but next time we went to the beach. And she, bless her soul, taught me to kiss, which was a head-spinning sexual revelation.
And she taught me how to be interested in everything she thought and felt. So I was 13, with a girlfriend.
I should say that it's not that I thought girls were dumber than me. It was that my IQ was off the charts. At that school, everyone was dumber than me. But I didn't care about the guys. I know that saying so is not very likeable. 
So I had transformed myself from an intellectual who was never going to get laid, or at least not for years, into some sort of would-be hipster, who was obviously faking it but who could usually more or less pass. There were rewards, obviously. Sexual desire has always been the most important motivation in my life, and the new version of me, the new guy, got laid.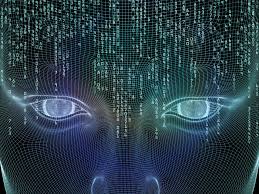 But there were costs, too. I had to hide, or at least tuck away, quite a lot of who I was and what interested me. At university I had a lot of wonderful sexual adventures, but not marks that identified me as all that smart. 
I don't think I regret the self-transformation. But who knows what would have happened if I hadn't done it?
I think I'd have spiralled further away from people, becoming more and more eccentric. And maybe become famous for solving some abstruse intellectual problem. I can't imagine which one, now. I'm not that man.