I was in the world of Senemelia's pleasure, my nose and most of my mouth in her cunt, with her thighs braced on my face and her body heaving underneath me. She was making sounds that couldn't be words, not even in Fijian. I doubted that she knew she was making them. 
But then she stopped. I could feel the tension drain away. I suppose that she'd got distracted at the last moments, since this was new and possibly "dirty". I slowed right down, and started again.
But Senemelia took a handful of my hair. "Fuck me. Mort – Jaime, please fuck me."
So I reached for the Gideon Bible where I'd stashed my condoms, slipped one of the things on, and pushed her down, my hands on her shoulders, holding myself over her while I looked down into her eyes. I held eye contact while I slowly pushed my way into her. She was very wet but also a very tight girl, and she winced when I had my cock all the way inside and our bodies pressed together. This awoke stupid cock pride, and also my urge to be cruel in small, measured doses. So I pressed as hard into her as I could manage, and held us there together.
Senemelia bit her lip, wide-eyed, then grunted. It was an affirmative noise. So I started again to pump her, savouring the sliding of warm, slick, velvet skin, moving very slowly. Then I was ambushed.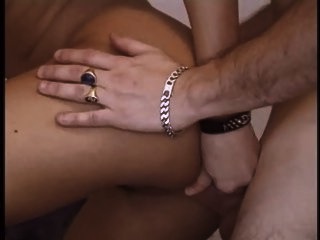 Senemelia wrapped her legs around my waist and simply began to fuck me, bucking up at me, using my cock hard and fast, at more than twice the speed I'd been moving. So I sped up to join her, and we jolted each other until Senemelia came, with a series of short sighs that broke and fell like notes of a descending scale.
Before she'd recovered I put my hands under her ass and rode her, giving my very best hard and fast fuck. She began to come, again, in about a minute, and I was past any sort of control. I shouted something wordless and triumphant and released into her. 
Then we rested for a bit, puffing like steamtrains and holding each other. 
We fucked again, and again, until it was getting light. Then I fell asleep.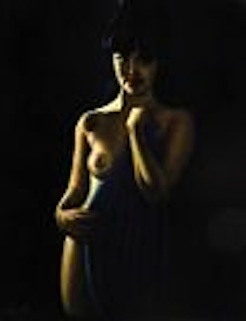 When I woke up, about 8AM, she was gone. I vaguely remembered her getting up, a shadowy, twilight girl, about 5AM. She'd had a shower, and whispered something about getting back to her uncle's place in Raiwaqa before he woke up. She'd kissed me on the cheek, and shut my room door carefully after her. 
I only thought of the questions I wanted to ask once she was gone. Did she have a phone number? What was her address in Raiwaqa? Did she want to see me again?
I thought of going to Raiwaqa and asking round till I found her. But that would be stupid.
A kaivelagi looking for a specific Fijian girl would certainly be noticed, and start scandalised gossip. That wouldn't do Senemelia any good at all. 
Still, she'd taught me that sex isn't something completely "natural". Different cultures have different customs and different styles, not just about who's allowed to initiate sex and how free women are allowed to be, but also about the details, the actual things people do when they're fucking or leading up to it. And I learned that just the same, you can always work it out. Sex isn't completely "natural", but it partly is, and if we suspend our cultural arrogances we'll have no trouble enjoying the differences and making them work.
But I had to leave Suva in a few days, and though I went back each of my remaining nights to the club where we'd met, I never saw Senemelia again.