I said, "Good." Stephanie was still breathing hard from my fingers in and then clasping her cunt. I hadn't been trying to give her pleasure, but she was in a state where it would be impossible for her to take any contact as anything but sexual, and welcome. "There's something else you need to learn.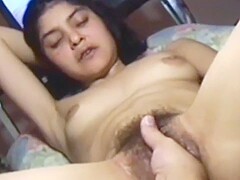 "Yes, Master?"
Maires had shown me that Stephanie wanted to go much further and deeper into submission that Maires wanted, or I had expected from her. So it was my job to help her drop. "You're not to call yourself Stephanie any more. Understand?"
She was puzzled. "Yes, Master?"
"I'm going to name you after your cunt. That's the most interesting thing about you, little slave, so it can be the whole of your new identity." I slipped a forefinger into that interesting organ and said, "Tighten. Hard as you can."
"Yes, Master."
She obeyed as best she could. I said, "Reasonable control. I'm sure we'll teach you better in future. Nicely wet, as you'd expect from a worthless girl who needs whipping. But you'll get the whipping you need often, won't you?"
"Stephanie was pleased to be promised that. "Yes, Master."
"Often. I promise you. Your vaginal muscles are strong, though your Master and Mistress, we'll both train them. So … we'll call you -"
From the wall Maires said, "Permission to speak, Master?"
"Denied, Maires. If I want to hear from you I'll ask you to speak. If I have to tell you that again, you'll find your arse matching this slave's." Maires closed her eyes. Then she nodded.
This was to happen without her input, as so much of what she';d done with Stephanie had happened without mine. I turned my attention back to Stephanie, and smacked her cunt hard with the tip of the crop. She gasped, but did not speak.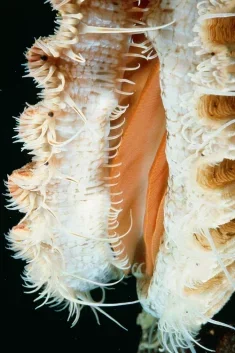 "Yes. Your name is Scallop. You're named after your cunt. From now on, with Maires or me, you will call yourself only Scallop. Not 'Stephanie', obviously, but no 'I' or 'me' or 'mine' either. In your mind you are Scallop, when you're with either of us. You use that name and no other, and no pronouns. Understood?"
"Yes, Master. Scallop understands."
I wanted to smile, hug her and tell her she was good, and beautiful, and loved. But I knew that would break a spell, and this spell shouldn't break: not for Stephanie.
"Good. You can be Stephanie in company. But if I hear any name but Scallop from you when we're together, you'll find that Maires has quite a gentle touch with the riding crop, compared to your Master."
Wide-eyed, Stephanie nodded. "Yes Master. I am Scallop." Then she looked shocked and put her hands to her mouth, hoping to take those words back. "Scallop is sorry, Master. Scallop meant, Scallop knows her name. It's a good name, if Scallop is allowed to say so."
I took her nipple and pinched it until pain showed in her face. "Maires?"
"Yes, Master?"
"Give Scallop six of the best. With the cane, please."
Maires came away from the wall and took the cane from its place on the bed. She looked at Stephanie. "Scallop, you know what to do."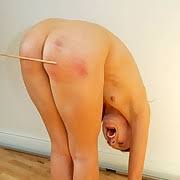 "Yes, Mistress." Stephanie turned so her back was to me, and bent over, grabbing her ankles.
"Sorry, Scallop, that won't do. From now on, when you bend over for punishment you touch your toes."
Stephanie had to grunt and bend her knees very slightly to adopt the required position. I said, "You'll practice every day till you can do that properly."
"Yes, Master."
"Maires." Maires applied the cane hard, and drew a loud squealing cry from Stephanie with every stroke. When the punishment was delivered I said, "Scallop, that wasn't a punishment, it was just a warning. You don't have the right to use your old name, or pronouns with us. Don't get that wrong again, or it'll be me who deals with it."
"No, Master." A tear, shed during her caning, had reached her lip and she caught it with her tongue. "Thank you for my lesson, Master and Mistress."
It was hard not saying she was a good girl. But I said, "Put the cane in the wardrobe, Scallop, and bring me the lube. I'm going to buttfuck your Mistress. Would you like to watch?"
For the first time since she'd crawled into the room she smiled. "Yes please, Master."
Maires grinned. "You'd rather get buttfucked yourself, wouldn't you, little Scallop?"
Stephanie had to think. This was a complicated sentence, with many chances to accidentally use a forbidden word. "Scallop would like Scallop's Master's cock, wherever he wants to put it. In Scallop. Up Scallop's arse would be … Yes, please."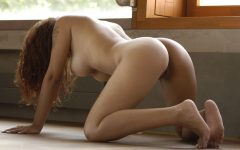 I said, "From now on you only get pleasure when you've deserved it, Scallop. So you may have to wait."
"Yes, Master. Scallop understands."
"But Maires, hands and knees on the bed. Scallop, lube your Mistress. Thoroughly."
So Maires took her place, aiming her ass at me, and made a sound that was almost like purring as Stephanie squeezed out lube and worked it inside her rectum, coating those muscles thoroughly, over and again.
"All right, Scallop. Step back a metre, and you're not to touch yourself. In fact, hands on head."
"Yes, Master."
I crawled forward on the bed, cock pointing at Maires's arse. I put my hand on her hip.
[To be continued]