The year continued. Seamus and his two loved girls lived together, generally in harmony. 
Both girls did better at school, particularly Yua, since Asuka had already been a good girl and directed to her studies. But even Asuka misbehaved sometimes, though she would never be as spectacularly rule-breaking as Yua. Generally, when either had misbehaved in class, or missed an assignment, the teacher of that class would send them to Seamus for discipline. 
So Seamus often caned Yua at school, and occasionally did the same for Asuka, who always seemed more genuinely sorry.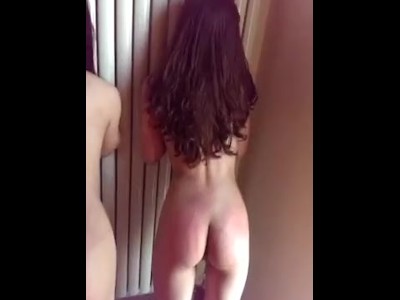 And then they'd come home, where Seamus would whip them for having had to be punished at school. Generally, the whipped girl was sorry, and would sniffle, lying face down on the bed, while Seamus and the other girl, whichever it was on that occasion, rubbed oils and herbal mixes into their buttocks, thighs and upper shoulders. 
The end of the school year approached. Both girls were on track to graduate with distinction. Seamus had started to wonder if he could marry Asuka, while taking Yua as a concubine: would that be an honourable place for both girls? In any case, he loved them both, and he was securely certain that they loved him, and each other. 
Seamus attended their graduation ceremony with Asuka's father, the jovial and lethal yakuza. The man had roared with laughter and slapped his back, when he saw Seamus was carrying the whip that had got both girls so far and so well. Seamus finally said, "I love your daughter. Sir."
"I know. She loves you."  
"I would like, with your consent, to marry her."
"Ad what about the other girl Yua?"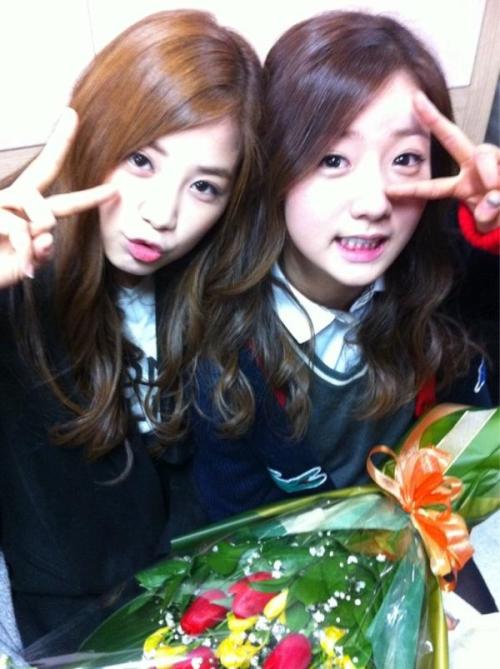 "Asuka would be unhappy if I didn't look after her too. Your laws don't allow for two wives. Nor do ours. But Yua can have a traditionally honourable status." 
Asuka's father chuckled. "I thought you were an idiot, when I first heard of you. You're not. And all things being equal, I'd be proud to have you as my son-in-law." 
Seamus heard nuances. "But?"
"It's a big world, Seamus. One of your poets has it: 'Our own felicity we make r find.' Relax and have faith. You will find you felicity." 
Seamus frowned. "With Asuka?" 
"Hmm. Possibly. It depends on you." 
The ceremony was over, and both 
Yua and Asuka ran, in silly Western caps and gowns, to their Sensei.
[The end.]