The previous episode is here.
Sir looked at me, dancing about clutching my arse. He looked concerned for a second, Then he smiled, though that was gone before Lucy saw it. He understood. And I was sure he wanted Lucy to undress for him so he could cane her. 
I don't understand why I wasn't jealous of Lucy. But what she had from him wouldn't take anything from me. They'd both have a wonderful time, and I liked both of them – maybe I loved Sir a little, or a lot – and I wanted them both to be happy.
Somehow I was sure that I'd still be Sir's Number One. And maybe he'd let me play with Lucy too, while he was punishing her. Or he could cane both of us at once: all of that was up to him.
"Maddie girl, stop making an exhibition of yourself." He sounded furious, but I wasn't worried at all. I knew he was happy with me. "Be quiet, girl. Go to the corner, and put your nose to the wall. Kneel down, and stay there. And put your hands on your head!"
I said, "I'm so sorry, Sir!" He'd know I was lying about that, but he'd keep my secret. Then I added, "Yes, Sir," and dropped to my knees in the corner. God, my bottom was burning.
There was silence. Sir and Lucy would be staring at each other. "All right, Lucy. I asked you to hold Maddie down. How do you think you did?"
She had to sniff and clear her throat before she could answer. "I – Uh. I failed, Sir. I'm sorry."
Another pause. They'd be looking at each other. "I'm afraid you did, Lucy. What did I promise you, if Maddie got up?"
"The same as her. Twelve strokes, sir?"
"Don't pretend you don't know, Lucy girl. And what will you be wearing while I cane you?"
Kneeling naked in the corner, I felt their glances on me. I blushed. Lucy cleared her throat again. I imagined the tears running down her sweet face. "Nothing, Sir."
"That's right, Lucy. Then you'll be a good girl again, once you've taken your punishment. I'm sure you'll take your strokes well. You want me to be proud of you. And you want to be proud of yourself, don't you?"
"Yes, Sir." Lucy's voice sounded stronger. "Should I… get ready now, Sir? Take my clothes off and bend over your desk?"
Sir let the silence stretch. He was enjoying himself, I knew. I wondered if his cock was hard. I wondered if I'd be able to suck him after Lucy left. He was going to fuck me for the first time, when I went back to his office after school, But I suspected he needed me now. "Come here, Lucy."
There was a sudden happy sound from Lucy. So Sir had held out his arms, and Lucy had rushed into them. There was a light smack. Lucy was still bare-bottomed from her spanking. She squealed, but I recognised that sound, since I'd made it myself. She was happy to be turning him on.
"All right, Lucy." Another smack, and another happy squeal. "I don't have time to deliver two canings right now. Off to class, girl. But come back… after school. Four o'clock."
Lucy almost sang her "Yes, Sir!" She'd reached the door before Sir coughed. "Sir? Oh!" She scrambled back to the desk to pick up her discarded panties and skirt, and hurriedly put them on. 
I risked a glance as she skipped to the door again. Sir was beside me when the door shut after her, and he reached down to take a handful of my hair. I tried to get up, but he twisted my hair till it hurt.
"No, Maddie. Just turn around, on your knees. We've got some things to talk about, but you're not going to be using your mouth for speaking. Not for a few minutes."
I pressed my face against the front of his pants, then, hesitantly because he'd hadn't told me what to do,
I pulled down his zip and reached inside his trousers. His cock jumped when my hand touched it. It was so hard.
Sir breathed, "Good girl."
I opened my mouth.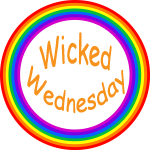 The next episode is here