A lot of people have attacked the fictional character Christian Grey for being a bad dom. Of course, he'd be a terrible dom if he was real. He stalks lip-biting inner-goddess Anastasia, spanks her and takes a strap to her arse, all without her consent. 
I'm sure he behaved badly in the second two books as well, but I haven't been able to read them. Call me a snob and call me a cab, but after skimming Volume One I was out of there.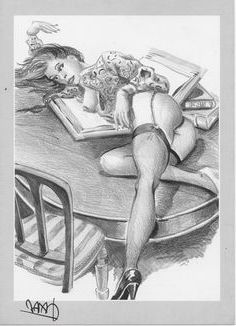 If Christian Grey were a real person bdsm communities would have warnings about him, for his weird, unethical and non-consensual behaviour. He'd finish up getting charged with assault and being in the centre of a massive media scandal: "Billionaire in kinky love-nest rape!" That sort of thing.
However, as a fictional character his behaviour is a lot better. He's made a lot more women come, with Fifty Shades in one hand and their bits in the other, than any thousand real doms combined. Even if you include me. That's a significant contribution to human happiness, and you can't ignore it.
As a fictional character, my main criticism of Christian Grey is that he doesn't do nearly enough spanking and commanding and binding the Anastasia of Steel. I skimmed Fifty Shades Freed looking for the bdsm scenes so I could critique them, but I never found any. I'm sure I just didn't look hard enough.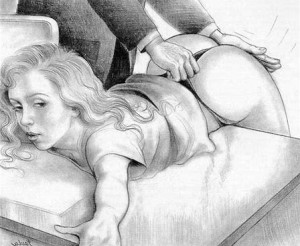 In the interminable schoolgirl spanking saga I'm writing, there are two headmasters, and they initiate certain of their students into various kinky sexual practises. Obviously, if they were real and lived in our world, they'd both belong in jail.
They're not breaking age-of-consent laws, and the age gap between them and their charges isn't all that great: about eight years.
But they're in a position of authority and there's no question at all that they're misusing their authority in ways that, uh, conflict with the criminal code in any civilised society. 
On the other hand, these two imaginary men are written to give pleasure to their readers, and my impression is that my spanking headmasters, like the "naughty schoolgirl" scenario itself, appeal particularly to a female audience. I am that audience's humble servant. 
There is, eventually, a happy ending to the Jennifer-and-Maddie saga, but at the rate at which time moves in my stories, that ending will probably arrive some time in 2021. In the meantime, my point is, I'm happy to write it and make it as sexy as possible. While being fervently against corporal punishment and sex between teachers and students in the real world.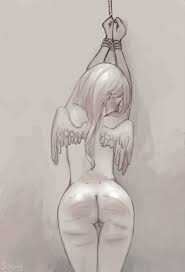 I'm not saying that fictional characters have no ethical requirements at all. We erotica writers who consider ourselves to be on the side of the angels (especially the sexy, spankable, fuckable angels) don't write bestiality, or eroticise rape, or write scenarios involving people under eighteen, though the age of consent where I live is sixteen.
But still, there is a difference, a space, between fantasy and real life, and it's a space that erotica writers spend a lot of time in. It's fluid and it's complex, like the best sex, and we need to defend our freedom to have erotic fantasies that are perfectly sexy without necessarily being perfectly ethical.
We know the difference between fiction and fantasy, on the one hand, and the real world, in the other.
We need to take action in the real world to challenge the beliefs and indulgences that make it far too easy for men to rape and get away with it, and to give support to organisations that support women who've been subjected to rape and other violence.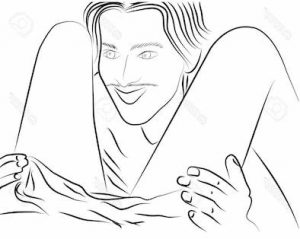 At the same time, we need to defend our right to have erotic fantasies, and to share them with others.
Erotica is a powerful tool for improving human happiness, and for helping people to find and explore their own erotic selves without censorship or condemnation. 
Pleasure is, at least, undervalued. It shouldn't be shamed.