3 
In her bed, when she'd lost count of her orgasms and her body burned, she found herself sitting up, her back to him, his cock pressed against her ass.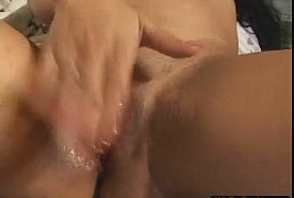 He spread her legs, and put his right hand on her cunt. He patted, and the pats became blows. She knew, in her conscious mind, that he was spanking her cunt quite hard.
But it didn't hurt at all.
His voice sounded strained, urgent: "Say, thank you, sir!"
And, lost, when his hand next landed, fingers spread on her soft, wet self, Ellie wailed, "Thank you, Master!"
She felt him hardening. "I think you're right." He sounded surprised.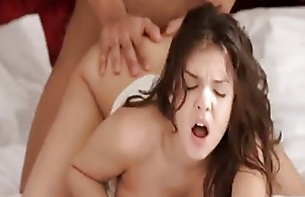 Later, her face in a pillow, her ass up, being ridden, she howled again, a ululation of pleasure and of something wrenching, shifting inside her.
When she was finished he rode her hard, seeking only his own pleasure. She felt his whole body spasm when he came in her. She'd pleased him. That mattered.
When his body had relaxed he kissed her ear and rolled to lie beside her, his arm over her body.
"You called me Master." 
She felt a chill. He was going to be sensible now. Restore sense. "I did. I'm sorry, I know you didn't ask me to. It just felt right."
"We'll talk about it in the morning." Her heart sank. "But if you meant it, then I'm happy to be –"
Ellie wriggled back towards him, her skin against his. She thought about sucking him hard again, but he'd fallen asleep.
In the morning they'd talk. But he'd taken her, and when she'd given him more he'd taken that too. Maybe she had a Master, and… He'd made her wait half an hour. Half an hour and thirty-four years. She followed him into sleep.
[The end]