The next episode is here.
I watched Jennifer's face while she thought about removing all of her clothes for her twelve strokes of the cane. She frowned, staring at the carpet in front of my desk. Then down at the desk, which she'd probably be bent over while I caned her. Then she looked at me.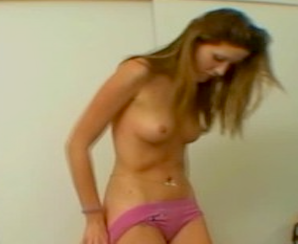 Her face was calm, now. She'd assimilated it. If I thought it was necessary, then she'd be a good girl, for me. Or maybe it wasn't about being good. That spanking had brought her close to orgasm. Maybe she was thinking of how she might feel, undressing at my command while I watched her, till she was fully exposed and about to receive that fiercer sting to her body. I wondered how long it would take her to make sure it happened. 
I interrupted her thoughts. "So, you'd best bear that in mind, girl. But I wasn't just talking about discipline for you, though you do need that. Don't you?"
She looked down, then, her face still hanging, looked up at me through her lashes. She was a natural coquette. "Yes."
I let my voice be harsh. "What do you need, Jennifer?"
"I need discipline, sir. Sorry, sir."
"I'm glad we agree. Now, I know that this uniform has given you a reputation, and it's not one that's good for you. It's affected your behaviour already. and if you keep wearing it, it will affect those marks you're so proud of."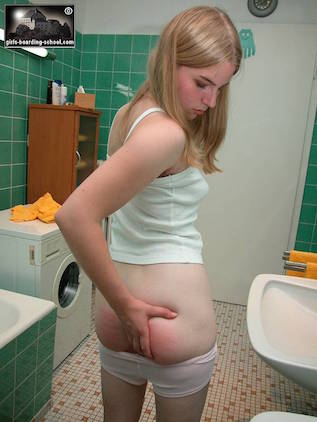 She looked confused for a second, then nodded. Oh, I meant her school marks. I was sure she'd looked at the marks of her spanking in the toilets, and rubbed them well. I wondered if she'd had that orgasm she'd been so close to, over my knee. "I think you're right, sir. I wasn't -" But it was too complicated. She shook her head.
"I know, Jennifer. It wasn't so good for you. Now, I have a solution, that should help you concentrate on your schoolwork from now on."
She looked expectant, and sure she was out of trouble now. So I pushed my chair a little way back from my desk.
"But we'll talk about that shortly. For now we have some other things to consider. First, Jennifer, I made you an offer this morning. For extra tuition, and extra discipline. Have you been thinking about that?"
"Yes, sir! And -"
I held my hand up. "Not now, Jennifer. I said you had a couple of days. I don't want to hear a rash decision from you. But I'm pleased you've begun thinking about it. I want you to think it over, very thoroughly."
Her face fell. She'd been on the brink of telling me she'd accepted. Then she'd have made sir happy with her. And an adventure would start. "Now, Jennifer, step forward."
"Sir." She did as she was told, some of her wariness returning. "Now girl, bend over my desk."
"Sir?" 
"Don't pretend you didn't hear me, girl. I have little patience for games like that." 
"Sir? Have I -" 
"It was an order, Jennifer. You obey orders. You don't question them."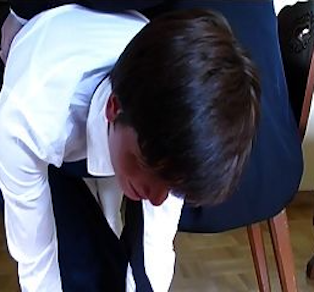 Her mouth dropped again. Had the adventure begun? She put her hands on the desk, palms flat. She looked at me. Her expression was solemn. This was an important moment.
Her palms slid forward as she bent neatly at the waist, and lowered herself into that most basic and uncompromising of punishment positions.
The skirt rose as she lowered her body, 
The next episode is here.