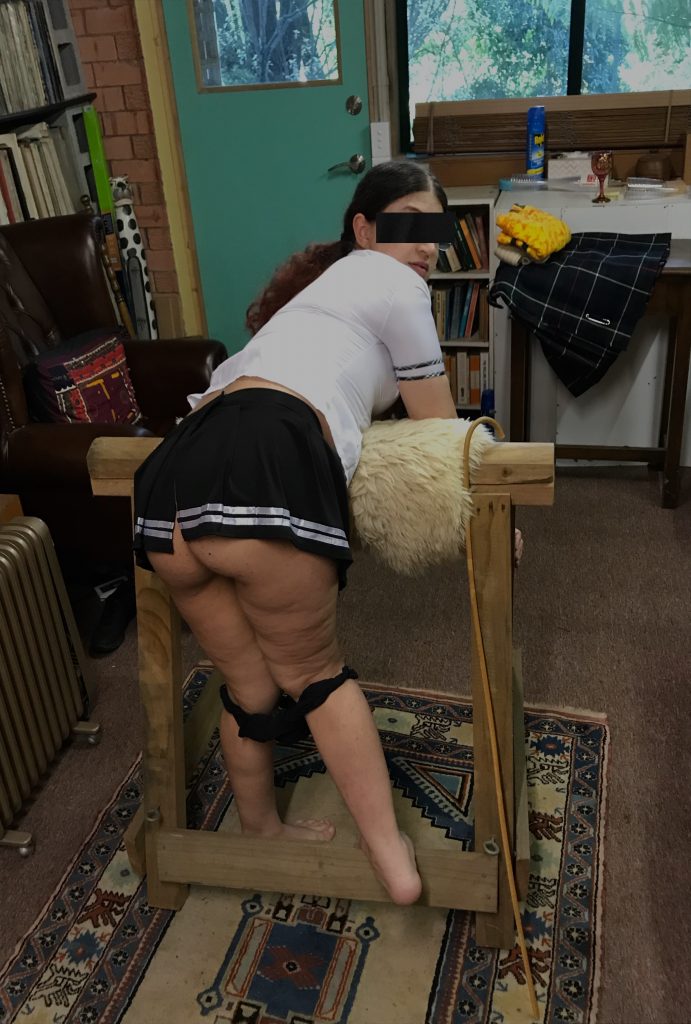 Sophia is not the most trusting submissive in the world. She knows what that frame is for, and what the cane is for. The cane, in fact, is for her. 
But though she's been told to look straight ahead, she hears the sounds of her Sir getting undressed. This one glance will cost her bottom dearly, but it also shows her that the frame she's bending over has two uses.
Sir is blatantly enthusiastic about both uses.