I'm in Tallin. Drinking beer, in the square. 
The beer's compulsory because buying one is the only way to sit and get wi-fi. But I'm not actually complaining.
I'll add some pics to this post tomorrow, when I've got properly working wifi. For now, text is the best I can do. I'm in a sailing ship going down the Baltic. They're not big on wifi or democracy, really, round these parts. 
Anyway, here's a "Viking Slave" from Stockholm. He doesn't seem too unhappy about his predicament.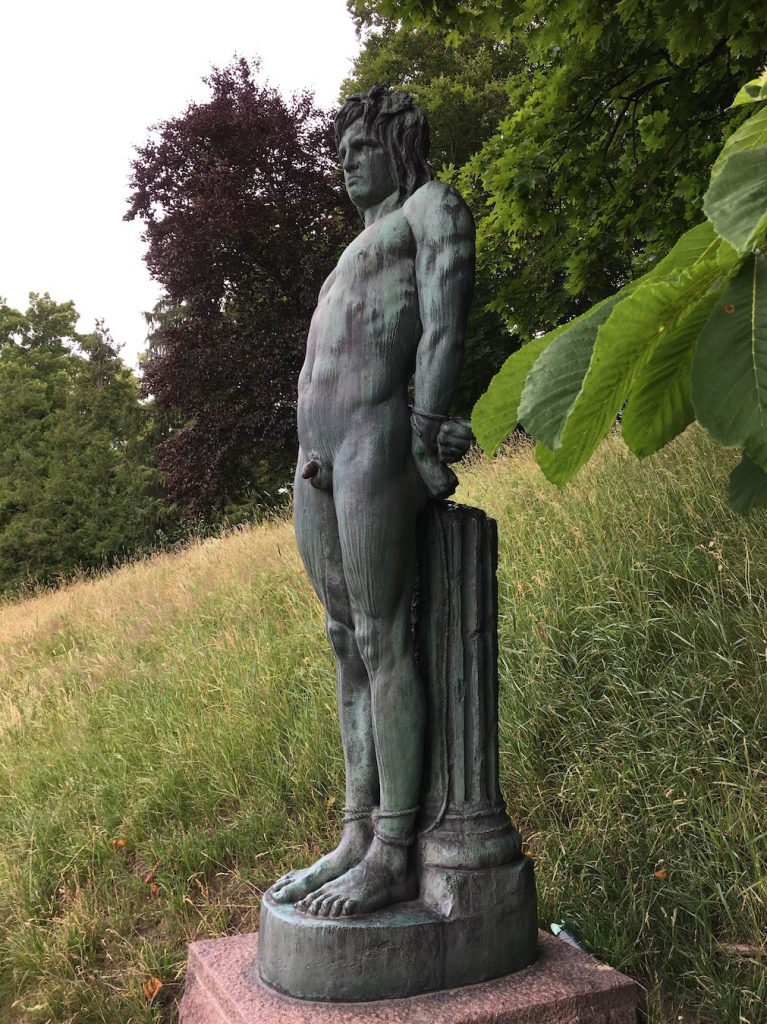 "Pick me! Pick me!"