Yvain lay back and allowed Gizela to strip her cunt and its surrounding skin of all traces of hair, taking from her all concealment.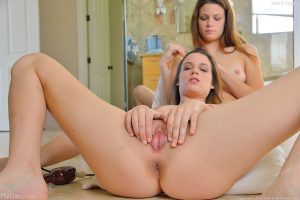 It was not quite a sensual experience. A razor could never be a sensual thing for her. But it was exciting, and she admired the sheer nakedness of her sexual parts as Gizela towelled away the soap she'd used to de-nude her mistress. Then, without asking permission, she kissed her mistress's smooth and sensitive cunt.
"Come along, Mistress. I know Master – I should say, your Seigneur, wants to fuck you. So do I, but I'll have to make do with whatever crumbs you might throw me."
Gizela took her hand and led her, both young women naked, back into the bedroom. 
Matteo turned when he heard them. He was naked, and his cock was hard and pointing at her. Yvain stepped forward and made to sink to her knees, but he stopped her with a hand under her arm. "No, little piglet. Onto the bed. On your tummy first, I think. Gizela, you'll stand by the bed, ready to serve us if we need you."
Yvain and Gizela uttered their respective formulas of respectful obedience ("Yes, Master" and "Yes, my Seigneur") and placed themselves as instructed.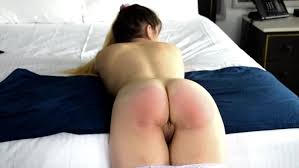 Her head on a pillow, Yvain felt rather than saw her Seigneur climbing onto the bed, and his hands part her thighs, more gently than she expected. Then she felt his knees between hers, and his hands separating her buttocks. He smacked her, twice, then stroked her cunt, getting his fingers wet.
She heard him grunt with satisfaction. then his fingers stroked her, two fingers running along the outside of her lips. She sighed.
The Seigneur said, "Just this one time, little piglet, you're free to come whenever you wish and feel the need. After this, you will only come if you bed my permission and I give it. But your first time you shouldn't have to remember anything except what your body and your heart feel. Understood?"
"Ys, my Seigneur. It's as it should be."
"Good girl." Yvain heard that praise and felt herself blushing. His praise had become one of her greatest rewards. He began to spank her lightly, stopping every twenty of so strokes to stroke her cunt some more, setting her rocking and undulating under him.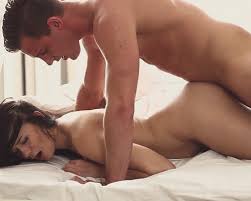 She felt him lower his body onto her then, so his chest was on her back, his thighs strong and hard between hers, and his cock, prodding at her entrance. She could feel him shaking slightly, with excitement she hoped, and with the exertion of controlling himself.
"You'd like me to be in you now, little piglet?"
"Yes, Master!" She tried to remember if she'd ever addressed him that way before. Perhaps not.
He seemed not to notice. He said, ""I want you so much, little one. But I know that this first time I really want to watch for face as I take you." He raised his body, and smacked her left buttock hard. "So roll over, my love."
Love? That was another first. She would never dare address him that way without permission, but she knew that if she did it would be true. She rolled over and smiled up at her Seigneur. She reached for his penis. Smiling, he let her take him in her hand, and grip firmly, then stroke lightly.
He took her hand away though, and put his knees again between hers. 
Then he leaned down to kiss her, for the time being arching his back so his cock did not touch her body. Yvain pressed her mouth to kiss, then opened so he could explore her with his tinge. At last he raised his head to look down at her. She said, "You called me love. My cruel Seigneur, I love you too."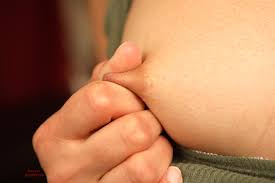 His smile broadened. He reached down to pinch her left nipple tili it hurt, and the hurt showed in her face. She did not beg. She felt the hurt in her cunt, not as hurt. He lowered his head again, to sieze and bite her right nipple. Yvain sighed. This, she suspected,   could never be punishment no matter how hard he went. 
He lowered his body, and she opened her thighs, raising her knees, as wanton and wanting as she could make herself.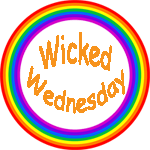 Sorry. A short episode today. Yvain and her dark lord will consummate next week. Bear with me.