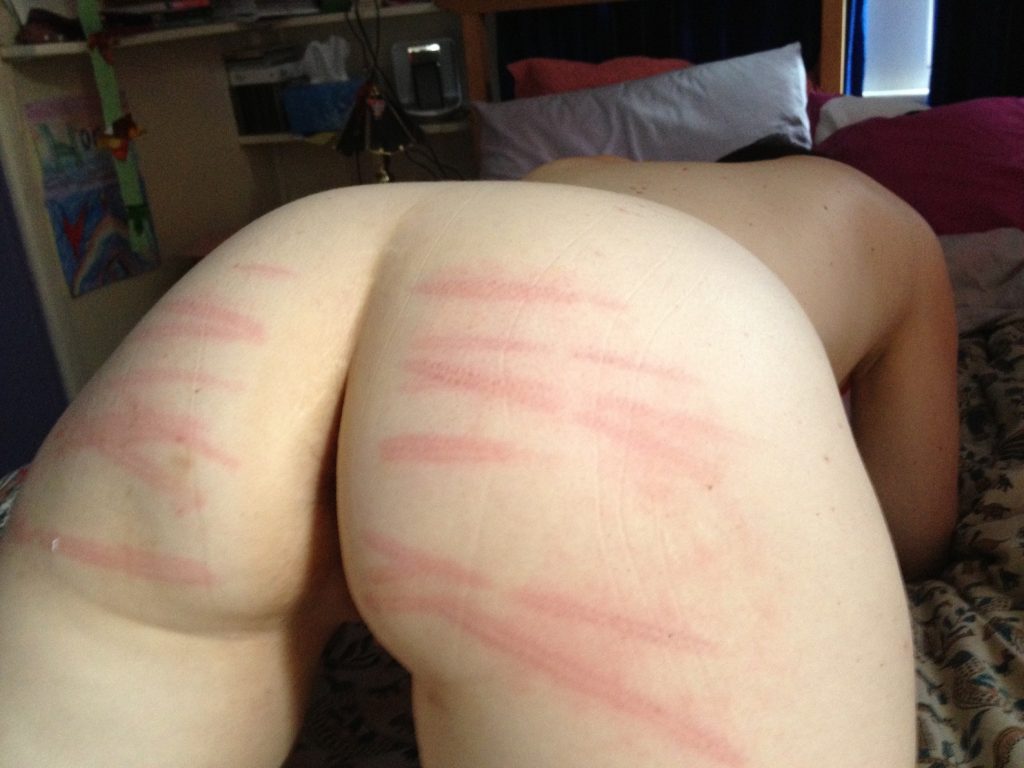 Sometimes a slavegirl misbehaves. She was having trouble getting essays in on time. I'd worked round the clock that night, writing the appendices for her for a major project, that had to be handed in in the morning or it wouldn't be accepted. She wrote the main section. 
So in the morning, when the completed project was emailed off, a minute before deadline,  I was not pleased. There was a discussion to be had, on why this had happened and how to stop it happening again. 
But first there was punishment. This photo is from about two-thirds of the way through. Later she needed to cry in my arms and be comforted, but first she needed the harshness.  
Tenderness and the harshness, and her need for both, are all expressions of love.