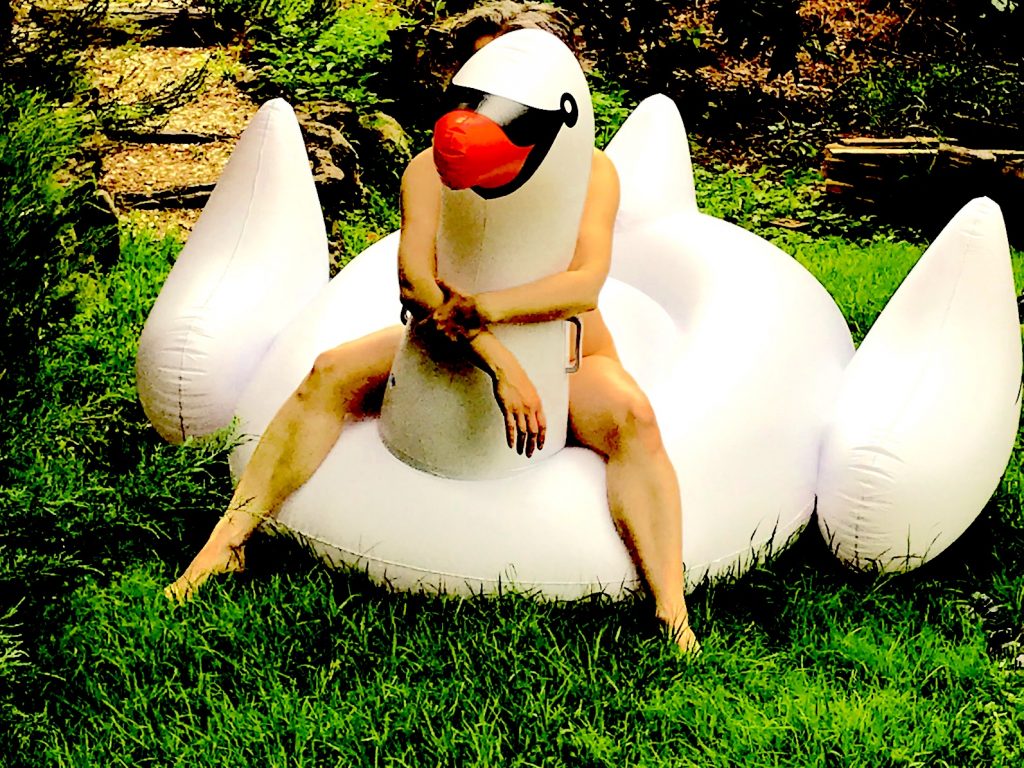 One of the most dangerous things about being a European, particularly in the Celtic or Graeco-Roman traditions, is that one day you'll be going about your business and then – wham! – you find yourself turning into a swan! 
We don't hold with that nonsense in the Mountains. However, every so often swans transform into beautiful naked women. That seems like a better deal, to me. 
I managed to get a picture this swan right in the middle of its transmogrification.