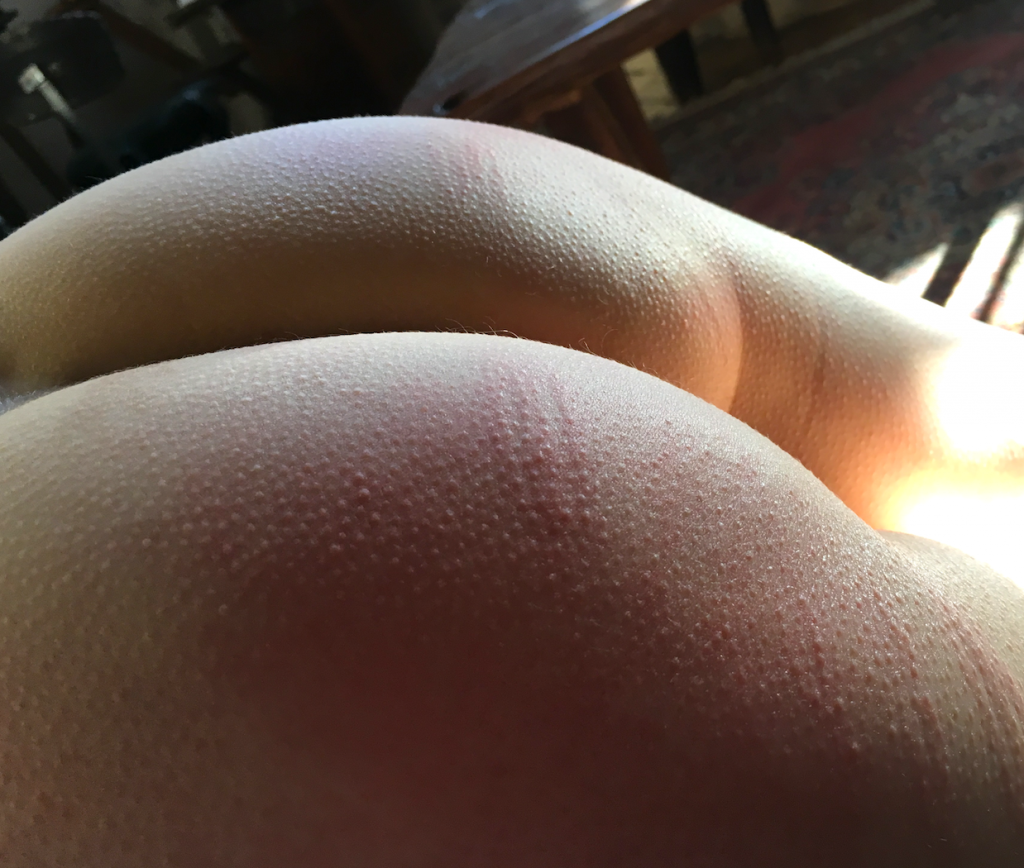 He hadn't put the cane down, but he paused. She stayed in position, bottom and thighs stung, deep and warm.
He ran his hand, the one not holding that thick cane, lightly down her skin, grazing the blossoming welts with his nails. Her skin woke up, aroused. She felt the goosebumps blossoming, where he'd stroked her. 
He sighed with pleasure and admiration. And then his hand was gone. He'd raised the cane again.