The previous episode is here.
So I watched that first broad stripe form across Maureen's bottom. She arched that ass up, making it clear that more of the same was required.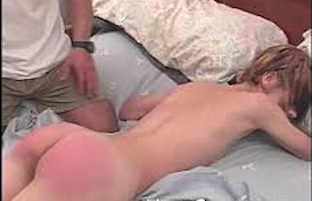 So I aimed the loop of belt across the crowns of her buttocks and made leather hit skin. I got a much louder smack this time.
Maureen sighed, and performed a rather neat, dancer-like, roll of her hips, first dipping towards the bed, then arching up again for the next smack.
I provided more smacks while Maureen squirmed about and made encouraging noises, until her bottom had achieved a good strong tomato-coloured glow.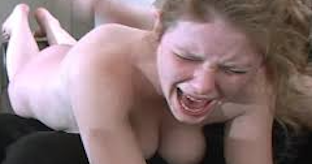 Maureen's complaint about her current boyfriends was that they didn't understand about this kind of thing. Even if they tried to deliver a spanking, or something more ambitious, they were uncomfortable with the idea and generally clueless about how to do it.
In practice, she'd found, the main pain she suffered from was embarrassment. Alternatively they really hurt her, but not in the sexy way. When I'd been Maureen's boyfriend I'd been unsatisfactory in a lot of ways, but not that one.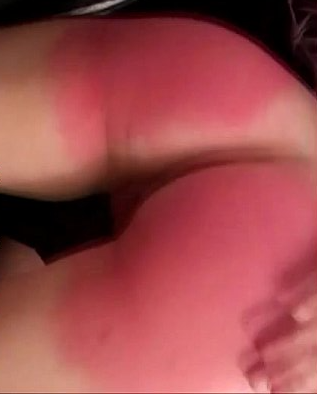 Then I aimed my belt a little lower, and started colouring in the tops of her thighs, slowly turning that deliciously soft skin from pink to crimson.
Maureen wriggled and bopped about, or at least her arse did. We had moved into a sort of rhythm, with the belt landing steadily though not fast across her bottom and the backs of her thighs.
Maureen's hips performed her roll-and-present dance exactly in time to meet the belt as it came down, and her breath gasped out at every second stroke.
A lot of time passed like that, Maureen getting whipped, hotter and hotter. Though we had no idea how much time.
But Maureen eventually grabbed my belt, which was her right since she was not mine, and pulled me down while she turned, so that I fell onto her side, kicking and flailing about trying to get my own clothes off quickly.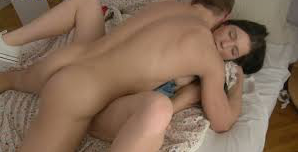 But we sorted it out, and eventually I joined her, naked, supporting my weight like a gentleman, with her thighs – pleasantly heated by the belt – wrapped around me with her old enthusiasm. And I plunged my cock into the melony sweetness of her cunt.
And after a while Maureen closed her eyes and held her breath until her face turned red. That was something that she did and I remembered it fondly. It happened when I was doing the right thing and she was concentrating to enjoy it.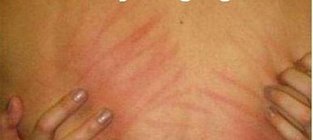 And then she put her hands on my shoulders, dug her fingernails in and clawed through my skin, drawing eight long lines of blood. And then she did it again. There was no pain. I was too turned on to feel pain. But I knew there was blood. 
Oh yeah, I remembered. There was that, too.
The next episode is here.