Note:
This is a story about something that happened relatively early in my bdsm career. But I'd been doing wicked things long enough to learn that submissive women, though wonderful, aren't made of porcelain, and that it's not necessarily bad if I made a submissive woman cry. In the right way, not because of emotional hurt.
Also, I was about half-way out about bdsm, not through my own choice but because I had ex-girlfriends who gossiped with their friends that – with their consent – I spanked them and told them what to do. That meant that some women avoided going to bed with me, while others would pop round to see me, precisely because of that.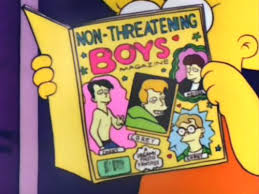 It was Raylene, heroine of our story, who made me realise that my interest in bdsm wasn't so much a secret as a reputation, at least in the circle of women I knew, and that there was a good side to being a safe, non-scary bad boy.
(I could've been the centrefold for Lisa Simpson's guilty subscription: "Non-threatening Bad Boys".)
The last episode of this story was posted back in October. We left Raylene naked, with a sore ass, bent over her bedroom desk and about to get her second dozen, enjoying the sexual admiration of two girls (one of them her half-sister, so that didn't entirely count, except that in complicated ways it did count) and the intense sexual appreciation of one man: me.
A lot of things had happened very quickly between Raylene and me, once I recognised who and what she was. It helped that Raylene already knew about me, and steered things in the direction she wanted to go. I was following, while thinking I was leading.
Anyway, she liked submission, and she was no end of an exhibitionist, so she was brightly striped and giddily happy. If you want to see where we are and how we got here, that post is here.
 Episode 135
We were all in position. Lynette taking video with my cellphone, Dorabella pushing Raylene's shoulders down, under threat of getting a share of Raylene's extra strokes if she let Raylene get up, and me, holding the heavier cane and visibly pleased about the while situation.
I'd tapped the cane against the tops of Raylene's thighs, to let her know that was going to be a target area. Still, it was a new cane, a bit thicker than the one I'd given the first dozen with, so I swung it medium-hard, against the most excellenty padded part of her bottom.
Raylene jerked under the impact, so that Dorabella tensed, ready to wrestle her down. She grunted, than arched her ass up for the next stroke. 
There was nothing Raylene could do that wouldn't have the effect of turning me on, but I realised I missed the soprano pain-sounds she'd been making during the first dozen strokes. To get those sounds I could go a little harder, and I would, but there was another option.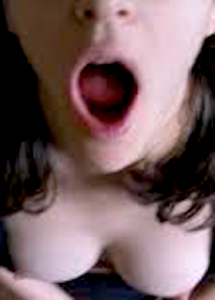 "Open your mouth, Raylene."
"Yes, master." I couldn't see her face, but she was being a good girl now. An ostentatiously good girl. So I was sure she'd be looking as if she was at the dentist. 
"Good. You're not to close your mouth again until I say you can."
It's hard to speak without closing your mouth at all. I heard something like "Ess, 'aster."
Then I applied the second stroke, a little lower and a little harder. Her whole body jerked under the impact, with a flurry of blue-green hair. Her breath hissed out, then she drew a fresh breath. She said, "Uh, uh, ahhhh…" before she had herself back under control.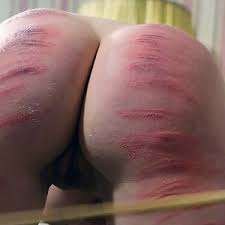 It took two more strokes, each lower and harder than the last, before Raylene resumed soprano voice, and her pain-song.
I wasn't sure why I liked that sound so much, I mean liked it so very, very, much. But it was at once the hottest and most tender sound in the universe.
And once we'd reached that place, I gave Raylene two fast hard strokes across the tops of her thighs.
That made her all activity, legs kicking, arms waving, trying to get purchase on her desk, while she sang that sweet, incoherent song.
Dorabella had to push down with all her strength. Her robe fell open, and both Lynette and I watched their struggle. Lynette's mouth fell open too.
I said, "That's six, Raylene. You've been good, and brave. But there's six to go, plus the one penalty stroke."
Raylene moaned. You can do that with your mouth open.