So a sex worker walks into a bar in Dubrovnik. It's after mid-night. She's tired – everything about her body language says she's tired, though she does the slut walk with real conviction. She's pretty, in the classic short black skirt that shows her stocking tops. She needs, or at least wants, one more customer for the night. 
There were three men in the bar, not counting the bar staff. I was one of them, and she pretty much ignored me because I was eating. I'd been dragged out on a fishing trip, and I went for the sailing, but I don't actually like fish. So I was starving when I finally got back. But a man having dinner is not a good bet for a quick pick-up. I was going to want to finish my goulash. 
Or maybe she just has standards. Anyway, she decided in a second's glance that I wasn't going to be a customer. She was right. 
That left two guys. They were young, they were fit, and they had haircuts that made me think they were possibly in the military. Or just some kind of gang. Anyway, they noticed the woman, and that she was selling sex, and they were both interested. 
At that point there could easily have been a mostly happy ending. The first one to whip out a credit card or a wodge of cash, and smile at the woman, would get to take her to his room, or to her place if the Hotel Imperial made it hard to take sex workers into your room.
The second guy would miss out, unless they liked two guys/one woman threesomes, but he could ask her if she had a friend and colleague, or just stay up a little later and wave her over when she was leaving.  
But instead things got competitive, politely at first. One guy waved at the other guy, meaning, "You go, because I renounce my claim in a grand gesture of generosity." 
Now that would mean that the man who was waved at would get the girl, but that he would owe the other fellow, and be revealed as a less grand and generous man. So he waved back, meaning, "No, you go." 
They kept this going for a while. Then the girl got bored, so she sat between them, giving them a show of leg to remind them that there are better things they could be doing with their time. She got half out of her chair to kiss one guy's cheek while wiggling her ass at the other, and then turned and kissed the other guy's cheek.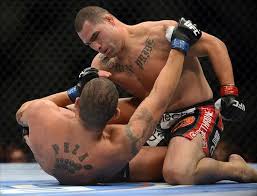 So the argument resumed, but now there were no more shows of generosity. They both wanted the girl. They shouted at each other, saying presumably insulting and threatening things in Croation or Bosnian or Serbian. Then one of them pushed the other. The other guy pushed back. Then they started throwing punches.
The woman got up and distracted them by leaning forward so they could stare down her blouse. The fight stopped. She made some suggestion, which was also in a language I didn't understand, but it was probably sensible. (Maybe, "Gentlemen, I'm flattered. I can take you both, at once or serially. If it's to be serially, why don't you decide who goes first by flipping a coin?") 
Anyway, things calmed down a little, because the men sat down, glaring at each other, and they only exchanged insults at a lowish shout. The whore waited patiently.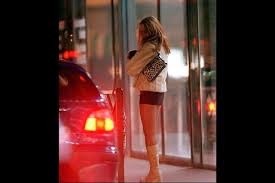 The guys wound each other up and they stood up again. Once more, they started pushing and throwing punches. At that point the sex worker, who'd wasted over an hour of her time with these two, pulled out her phone and called a taxi. 
She left. But the two guys didn't even notice. They were still fighting.
I finished my goulash and ordered a rakija, a really good one that's based on distilled mistletoe. It was nearly two in the morning, now. The bar staff didn't interrupt the fight, and I couldn't blame them. It's like breaking up a dog-fight; the human is likely to get bitten. Anyway, the guys were assholes, and I don't think anyone else in that room minded if they hurt or injured each other. 
They were still going twenty minutes later. That was my cut-off point. It had been comedy, but I was getting tired and bored. I went to bed. 
No-one of the three got what they wanted. The girl got no money, and wasted over an hour of after midnight time when she plainly needed the sleep. Neither guy got laid. But at least they'd wake up in the morning with lots of new bruises. 
That's another one of those parable things.