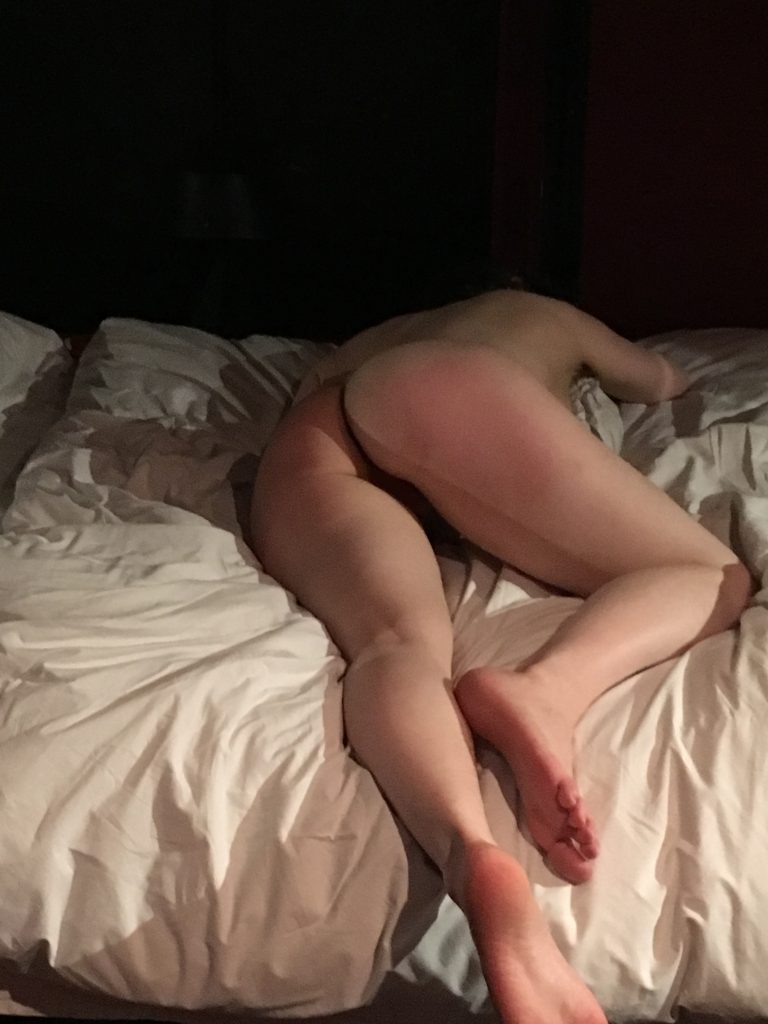 Taken to a dungeon. Spanked, whipped, fucked. And… fast asleep. 
It's one of the most satisfying moments for a dom, I think, when your sub is too tired even to get into the bed. Simply crawls some of her body onto the bed and drops deep asleep. It makes me feel powerfully tender, seeing her like that. It's a different kind of surrender. It makes me happy.
And if she ever dreamt of being in a dungeon, in her cosy home in Antarctica, what is she dreaming of when she's in a dungeon?