So I knocked on the headmaster's door. I didn't have any plan what I'd say to him. But I had my too-small school uniform on, the one my mother had bought without me, and I figured he'd cane me for looking like a slut. So I wouldn't have to say much. 
I knocked again. I heard an impact sound, one I'd learned to recognise. My heart sank. The last time I'd heard someone else being punished in his office, that boy had hurt me so badly. So I wanted to run away, but I'd knocked and I'd be caught if I tried. I was committed now. 
Then that impact sound again, and this time there was a grunt. It was a girl, her first exhalation of pain. So I relaxed a bit. There was another set of impacts, and now there were little cries of distress. They got a little louder and higher pitched with every – paddle stroke? His belt? His hand?
But I'm going to have to cut here, though. This has been published and my publishers don't want free competition from me. You can read it here.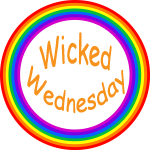 The next episode is here.