Lynette had watched Lynette's struggles, now with extra red stripes across the tops of her thighs, and Dorabella's breasts while she fought to keep Raylene in place across her desk.
She stepped closer to me so we watched together, breathing in unison. Lynette whispered to me, "Fuck, that's hot."
"Yeah. They're hot."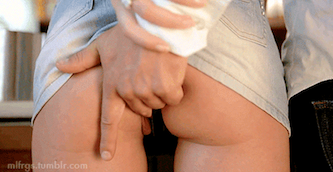 "But you're not doing that to me. You're not going to cane me." 
I kissed her. She put her hands on the back of my head and kissed back. She meant it, as did I. So we were engrossed for a time.
Lynette did nothing to keep her body away from my erection, even when I slipped my free hand under her skirt, to cup and then squeeze her ass. Eventually I took a breath and smiled. "Well, that's up to you." 
"Ah. That's one of the types of ambiguity." She was right.
At surface level it meant I wouldn't cane her unless she asked me too. But I'd also meant that I wouldn't cane her if she behaved herself, but I might if she didn't: and how she behaved was up to her. 
"Can't have play if you don't have ambiguity," I said, which can't possibly be true, so I distracted her, reaching my fingers under her ass to stroke damp, soft, perineal skin. Lynette closed her eyes, still kissing me.
So there was no more discussion, even though the topic was interesting and all. 
Dorabella made an unconvincing cough noise. She hadn't let Raylene get her body off the desk, so she'd been good. And Raylene was back under her own control, her body still and expectant, her feet well parted and her bottom posed and poised for the cane.
So I gave Lynette the look that means duty calls, and she nodded. But my fingertips reached, and pressed against, the outer folds of her cunt, and she made a sweet, soft sound. But I withdrew my hand after a few seconds, shaking my head. "We'll want you here one minute past twelve, Lynette. Don't you be a second late."
"Is that a threat?" But she was bright-eyed, amused by me again.
"Well, it could be. But mainly it was desire. Um, extreme desire." 
"Ok." We looked each other in the eyes. We were both going to fuck Raylene after midnight, and then each other. And so the night would pass. But right now… 
I picked up the cane, looked into Dorabella's eyes for a few seconds, and said, "That was well done." She glanced for a second at the cane in my hand, but said nothing. Silence is another type of ambiguity.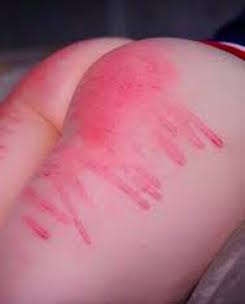 I tapped the bamboo across Raylene's upper thighs. She'd already taken a few strokes on that most sensitive flesh, but now I was going to mark them properly.
She said, "Oh fuck…" She knew what those taps meant.  
Those stripes would still be burning when I fucked her, whether I put her on her back or took her from behind. And I was certain that Raylene wanted that pain as much as I did. 
I said, "Ready?" She laughed. I raised the cane.