1
Ellie waited. She faced her own front door, kneeling, in her dressing gown. Her knees were parted and her wrists crossed behind her back. She was obeying a man she'd never met. She'd left the door unlocked. Her knees ached.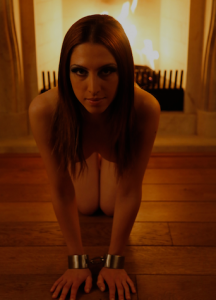 She'd never done this before. Would he expect her to suck his cock? Her position suggested it. The position he'd told her to assume while she waited.
While they'd been flirting on FaceChat, he'd asked how she felt about blowjobs. She'd said she loved giving and was superkeen and supergood at it. There'd been a long silence. Much longer than she'd expected.
Eventually he'd said, "Goo-od. Yes, well, obviously I think that's good." Then he'd laughed. It was a good laugh, open, delighted, unselfconscious.
It was that, she thought, that had made her take the risk of meeting him. And of meeting him in her home, not in some neutral place. He'd suggested a coffee bar. When she countered by suggesting her home he'd sounded delighted. And then he'd given her instructions, on how she was to greet him.
So they could back out, either of them. But they weren't expecting to want to. Ellie had waited, now for about twenty minutes. But she'd waited most of her adult life, so far. She'd decided to try to realise – to make real – something she'd dreamed of, lying on her bed, fingers and devices busy, crying out pleasure, but still feeling lonely.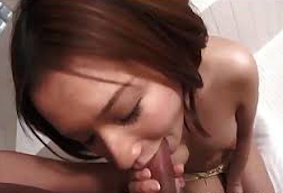 What if he said nothing when he arrived, just unzipped and pushed her head onto his cock? She hoped he'd speak first. That would be nicer. That would be cooler.
But it wouldn't necessarily be hotter. She wasn't sure. But if he was the man she'd seen on FaceChat, then she'd already decided she'd take that, open her mouth for him.
She'd be overwhelmed with sensation, full and needed, under his control, not hers.
Her hips moved. She wished she could touch her cunt. Her cunt, wet but empty: yearning. But she'd wait, doing as she'd been told.
He hadn't told her exactly when he would arrive. He'd just told her to start waiting, facing her door, at six. He would make her wait, of course.