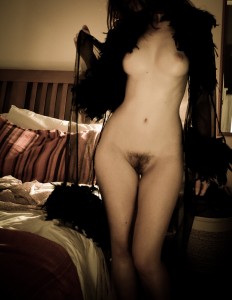 I'm onto a new chapter deadline. So this is only a blog to promise I'll finish the Diane (Vampire Girl) story, and to write something about Sacher-Masoch and Venus in Furs shortly.
But today I've only got time to note this elegant but obvious visual pun about a Venus with Furs.
It's odd, isn't it? In twenty or so  years, most of our sexual images will be instantly locatable in time, because of the absence of pubic hair.