I understood. There was silence until I turned off the road into the police yard. We'd been driving with no talk and his vast, self-contained displeasure hovering like a black cloud beside me.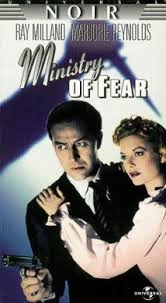 I was prepared to do harm to the continued good relationship between the police and probation service. If it got in the way of what I wanted too do, particularly for Ana. Jock wasn't. He had more invested in that relationship than one Samoan girl, a flasher, and a thug who really did belong in jail.
So I understood that I was only afraid of failing. Jock was afraid of me.
I didn't consider that much of an advantage. I respected Jock. He didn't know it, which was a failure on my part. Still, his fear was a fact, and I'd have to take it into account.
I parked and Jock got out of the car. He straightened his shirt and tie, and walked ahead of me to the back entrance of the police station. He said, without looking back at me, "Okay. We're on."