kissed the tip of his cock [Maddie said], and it suddenly bounced up like a live thing that I'd disturbed. He made no sound, but he was shaking just a little, just like I was. I kissed that tip again, letting my lips enfold it. He gasped. So I was doing it right.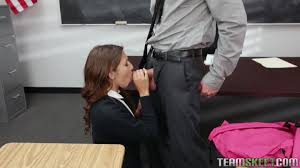 What surprised me was the softness. I mean it was hard, but the skin was soft, like it had peach fuzz or something. It doesn't, but that was how it felt. I kissed it, and then opened my mouth to take him in a little more. So he couldn't go flicking up out of my … reach.
I'm going to have to cut here, though. This has been published and my publishers don't want free competition from me. You can read it here.