Raylene had asked me if she had to go now. I looked at her, and said, "Of course you don't have to. If you don't want to. I mean -" Raylene's expression told me that this wasn't sexy. I'd misunderstood her. She was only asking for my word to get started.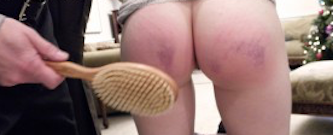 So I touched her face lightly with the hairbrush, and dropped into Command Voice. "I'm going to cane you hard, girl. While you're mine you don't get to be rude to your guests." It seemed Raylene liked that better. So I smacked her arse with the brush.
"Go, little girl. Fetch me those canes. And be quick."
Raylene tugged her teeshirt down as far as it would go. I admired the effect that had on her breasts. And the Periodic Table of Elements: her nipples gave prominence to Tantalum, and Lead. She said, "They're just jealous." She was thinking of that laughter, when she'd come.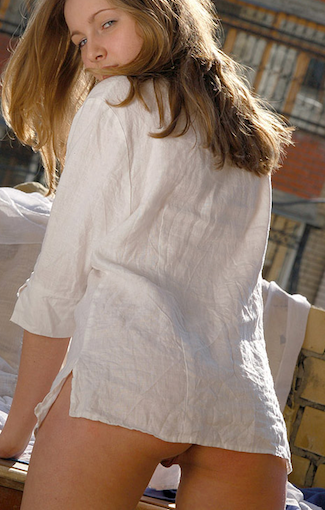 "I know it," I said, though I only knew it about Bellie. "And when you pass Bellie and Lynette in the kitchen, don't forget to invite them to come up and watch you being punished. Since they had to watch you insult Lynette."
She shook her head. "Ok."
I smacked her arse again, my hand this time landing on her teeshirt-covered rump. "Ok, what?"
"Sir!"
"That's better. Now go."
Raylene left. I watched her walk away, as anyone would, and went to have a shower.