The previous episode is here. 
Sir, the cane in his hand, said, "All right Lucy. Now bend over the desk. Good girl."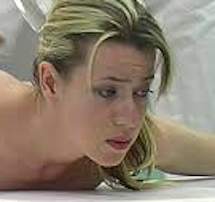 I watched Lucy, her eyes fixed on mine as she bent lower, her lovely breasts descending, and then flattening as her body touched the table. Now I could only see her back, and the upper slopes of her bottom.
"Put your hands under your Mistress's thighs. Good. Hold her, and don't let go or you'll get extra. And where does your face go?"
"In Mistress's pussy? Sir?"
"Clever girl. Bend a little tighter now, so you can reach." Lucy wriggled forward. I felt her hair against my thighs, and then her nose and mouth.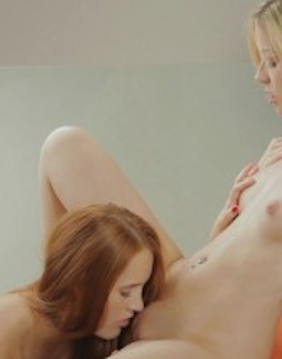 Then she kissed my cunt. I sighed. The joy of it was so intense I nearly fell backwards.
"Now pleasure your Mistress, Lucy. Have you licked a girl before?" She couldn't speak, and the head between my thighs turned, side to side, as if she was burrowing in: No, she hadn't.
Sir caught my eye. He smiled. "Well, Lucy, this may be your first time. But I think you know what to do. Put your tongue out, and keep it busy. The cane will do the rest."
Sir lined the cane against Lucy's bottom, across the fleshiest part. I wished there was a mirror, so I could watch it land. But I'd know, of course, every time Lucy jolted. "Maddie, I expect you to keep Lucy behaving, and obedient. If she stops pleasuring you, even for a second, I want you to tell me. Is that understood?"
Lucy was already tonguing me. I had trouble speaking. "Yes. Hrrrm. Yes, Sir, I – Uh! – will."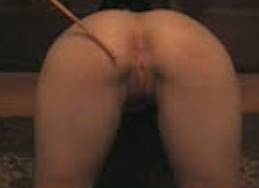 "Good girl. Mind you do." He tapped the cane twice against Lucy's bottom. "All right. we begin. Be a good, brave girl, Lucy, for me and your Mistress. We'll make sure you come to no harm, little one." I felt her nod. Every movement she made felt good.
Sir stepped to Lucy's left. Poor Lucy sensed that, and she licked me harder. Our good girl.
Sir raised the cane over his shoulder.