The previous episode is here.
Seconds later Maires yowled her own cry, and I felt her cunt seem to clutch at my cock. There was a series of fluttering contractions, and I gasped with the pleasure of it, which was almost too intense to bear. I said, "Ahhhh, uh," while Maires screamed.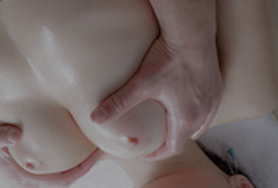 I reached under her and squeezed her breasts, with my thumbs and forefingers squeezing and hurting her nipples, and rode her ass hard, and fast, until she screamed again. 
There seemed to be finality in that second orgasm. Maires had no more left, for a while. So I slowed, growling like a bear, and then stopped.
Maires rested her head on Stephanie's right thigh. Her hair was wet. 
"Two happy girls. I think this is the best thing there is." That was inane. Neither Stephanie nor Maires answered. It was true, though.
I'd held off my own orgasm when Maires came because I'd already come in Stephanie's mouth, when we were in the playground across the road, and that gave me the control to hold myself back. I wanted my next orgasm to be… later.
I could come in Stephanie's mouth again. Or in Maires's. Or both. Maybe I just wanted to fuck Stephanie again. Or both of them. The next time I came, it would take a while to recover. And this was no time for down time. Still, I thought, maybe I could lie on my back, while Stephanie sat on my cock, riding happily, and Maires was on my face where I could tongue her.
On the other hand, maybe the next person to do Maires with their mouth should be Stephanie. Anyway, there was no such thing as a bad choice.
Still undecided, I smacked Maires's arse again. "Keep very still."
Maires froze obediently, and I pulled out of her cunt, very slowly. And very carefully; it would take very little to make me come, just then. I rolled Maires over onto her side, and we kissed. Then, without needing to speak, we both moved up the bed, where Stephanie held out her arms, welcoming both of us.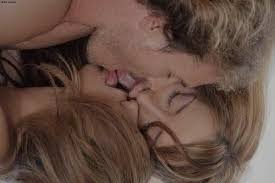 We kissed, the three of us, the two women side by side like the base of a triangle. I was the apex, above them, my cock comfortably held between their hips. Stephanie kissed Maires, and looked at her. Some understanding passed between them, though I didn't know what it was.
But Stephanie put her hand on my cock. She squeezed, and I gasped again: her cock-puppet. Then she opened her legs again. "You said you'd be in me, once I got onto the bed."
"Oh. I did, didn't I?" I slipped my cock between Stephanie's thighs, the head just touching her cunt. It was a good promise, and I wanted to keep it. But I didn't push forward. Not yet. Stephanie gazed up at me, puzzled. What was keeping me? 
I said, "Maires? When was the last time Stephanie licked you?"
Maires grinned, while Stephanie looked briefly apprehensive. The answer was 'never'. I'd be willing to bet that Stephanie had never used any part of her body to pleasure another girl in her life. I kissed Stephanie, then. "Maires just made you come. Do you think you can return the favour?"
"I'll try." Then Stephanie looked across at Maires. "Maires, if I'm doing it wrong, please tell me. And tell me what to do. I'm not very – Well, I'm not even slightly experienced."
Maires hugged her, one hand on her breast, her cunt pressed firmly against Stephanie's hip. "The only thing you can do wrong, darling, is not enjoy yourself."
I said, because it seemed time to reclaim one particular kind of erotic tension, "Or not try hard enough. You'll show enthusiasm, Stephanie."
Stephanie grinned and squeezed my cock again. She weren't afraid of no doms. So I put growl back into my voice. "My belt is on the floor, at the moment. And you haven't felt it across your arse, yet. Both of those things can change, girl."
Stephanie only stroked my cock. But Maires knew what was happening. She said, "Sir, I think she does need the belt. And I really want to watch while she gets it."
Stephanie raised her eyebrows at that, but I could feel her mood changing back. I was in command again. I said, "Onto your back, Maires. And Stephanie, onto your knees. You know what to do."
Maires rolled out from under me, and held out her arms for Stephanie. She wanted her. I thought Stephanie would like the new experience, and feel proud of herself when Maires came. But Stephanie didn't move. She said, "What about you?"
"The first time we hear Maires moan, you'll get my cock back. Where it belongs, pretty girl."
So Stephanie rolled onto her tummy, head between Maires's thighs. Slowly, and spectacularly, her ass rose.
The next episode is here.