Note:
The previous instalment of this story is here. But we finished with Cash having girl on girl sex kisses with another girl on the dancefloor, then racing her off into the Women's toilets. 
Because Delores didn't go in after them, we're going to switch to Cash's point of view for the next half hour or so of this story. 
Cash in the Women's
Cash had a starry-eyed girl in tow, hand in hand. The wide-eyed girl had never done anything girl on girl before, but music, dance, alcohol and Cash's irresistible energy had turned her on, massively, and she was very keen to experience whatever happened next.  
Cash had liked Arethusa, and fancied her. The knowledge that she was invited into Arethusa's and my bed, some time early in the morning, or later that night, was exciting too. But in the meantime she had a pretty girl, obviously submissive, wanting her attention. So she grabbed the girl's hair at the back of her head and kissed her again.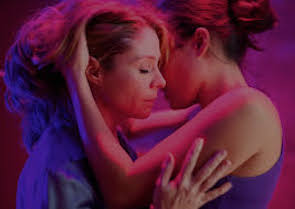 There were other women passing, so the couple pashing near the door were a bit on display. A sort of tasteful centerpiece.
Club Bento isn't the sort of place where anyone, including straight women, will mind the sight of two pretty girls making out. So the starry-eyed girl got compliments for being a good girl for her Mistress.
Cash never even asked that girl's name, and never knew it, but she did know that the girl was finding the compliments mildly humiliating and hot as fuck, all at once. So she upped the ante and pushed her up against the wall. She flipped up the girl's little tartan skirt, and pulled her panties down. The girl closed her eyes. Once the panties were at her knees, Cash pushed them down to her ankles with her boot, and kissed her again, with her hand on, and then partly in, her cunt. 
Club Bento isn't a sex-on-premises venue, by the way. If a bouncer had found them they'd have been thrown out for putting the club's licence at risk.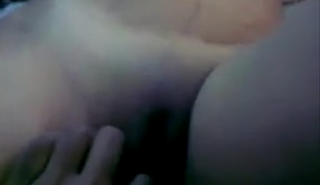 But the bouncers didn't go into the loos, or the seating in the dark where the girl next to me had just sucked her Master off, and I was using Arethusa as my cunt-puppet, still at the edge of coming with three of my fingers in her, but not allowed to come. Or make a sound. 
Cash stroked the girl, who was now wild-eyed and trembling, until she was nearly ready. At the last second she dropped to her knees, and finished the girl off with her tongue and lips, getting her face quite thoroughly wet. Eventually the girl moaned, then shouted, her arms flat against the wall as if she were being crucified, and she fell forward, onto Cash's back, moaning, stroking her and calling her mistress. 
But Cash was done, for now. She stood up, kissed the girl, face shiny-wet with her fluids, and helped her with her panties. She said, "You're really cool! And fucking pretty! But I've got to dance now." 
Cash left, and the girl followed her out: she was a bit dazed, and she wanted more of that sort of thing. And she, the girl, bumped into her Master, who'd seen her go into the toilets with another girl, and knew something good was happening that he wasn't part of. But now the two girls were out, and one of them was his submissive, and there was another girl with her. He knew he had a threesome lined up. 
But he didn't. He was a little softer-bellied than Cash liked, and he had unfashionable hair. So this dom spanked his submissive, standing up, for going off without him. And then he said to Cash, "Come with us." He was using the command voice to someone who hadn't submitted to him, and for Cash that absolutely confirmed his complete unfuckability.
The scene in the toilets may make Cash seem a little heartless, but she's not that at all. She was just living in the moment. So she knew that if she turned the guy down, he'd take it out on his girl, and she'd have a horrible night instead of the brilliant one she'd been having until then. 
She remembered seeing Delores, just before going into the toilets. "Yes, that'd be great," she said, politely. "I'll just ask have to ask my Mistress for permission." 
[To be continued]