I moved my lips along his shaft, and kissed the head, all velvet even when it was hard. He said, "Good girl," again, so I was doing the right thing. "Suck me clean, girl." I slid my tongue around his cock, to show I'd been reading, but mostly I used my lips. Eventually I nodded, mouth still on his cock, which wasn't quite as hard as it had been. He pulled out at last. He put his cock back into his underpants and zipped up his fly. "All right, little Maddie. You've been a very naughty, manipulative little brat, haven't you?"
But I'm going to have to cut here, though. This has been published and my publishers don't want free competition from me. You can read it here.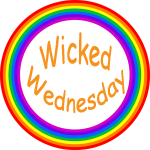 The next episode is here.