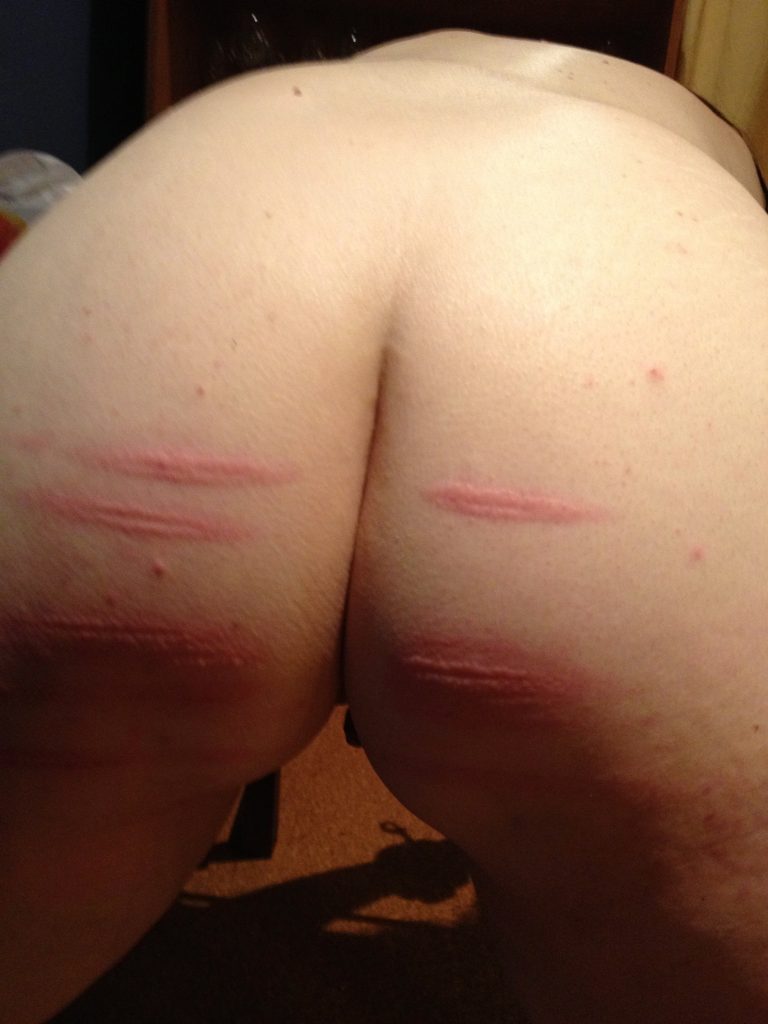 In the last two posts, here and here, Arethusa has been waiting for punishment, for skipping two doctor's appointments. 
In this photo the punishment has finally begun. There are many strokes to go, but the commencement of a promised caning, especially when it's deserved, is a relief. 
Of course there is pain, and more to come. But pain also wipes the slate clean. The fault is paid for, and she can forgive herself, and know that she is forgiven. 
Life begins afresh. 
PS: I love those cane marks. They look like kisses in her flesh, which in a sense is what they were.