Ngaire could feel Freddie's hands on her hips, his body pressed against her while his cock moved, fat and no doubt happy, in her ass. She moved her body, rocking back and forward on his cock to respond to and drive its urgency. She could feel his body, half covering her, seeming to vibrate as if he was holding himself back as well as taking her.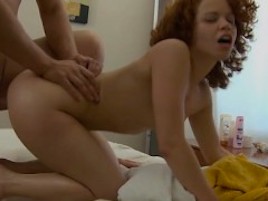 She felt droplets on her shoulders and knew it was sweat shaken from his hair. Her hair hung over her face, wet with her sweat, though it wasn't an especially warm night. She couldn't see him, couldn't see anything but her own arms and hands and the sheet below her face, but she knew exactly what his face looked like at that moment, intent and anguished.
His sex face: she'd come to know his sex face.
Their fuck was getting faster, and she was driving that. Freddie was letting her lead, reacting to her desire. She could feel that ball of tension somewhere below her stomach, in touch with her spine, building and tightening on itself and getting ready to burst, and she grunted, loud, though her nose. He growled in response, and she felt his body flatten on hers, his chest on her back, his hands on hers. And he was no longer holding himself back. He battered her, and her body answered him, exultant.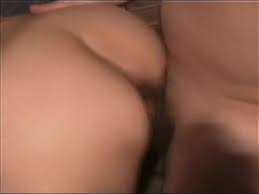 His movements were harder, faster, deeper and Ngaire fell slowly forward under his assault until she lay flat on her stomach, legs apart, ass still tilted up for him.

Their bodies moved together, needing more and pushing for it. Until that ball of tension burst.
She tensed and tried to raised her imprisoned hands from the bed and cried, head down, "Woooo-ohhhh". He recognised her orgasm, since he'd caused enough that morning, and held her tight with his arms and thighs and came in her. He said something unintelligible when he came. It seemed to be pro-Ngaire, whatever it was.  
She wanted to say something loving, though declarations of love were to be avoided. but nothing came to her, not in the form of words. He'd know anyway, she decided.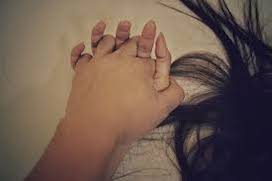 His cock was still in her. He hadn't started to soften, and she could hear and feel his heart pounding. She turned her right hand to hold his. He took her hand; palms together. They intertwined fingers. She had no words but she hoped that said what she wanted to say.