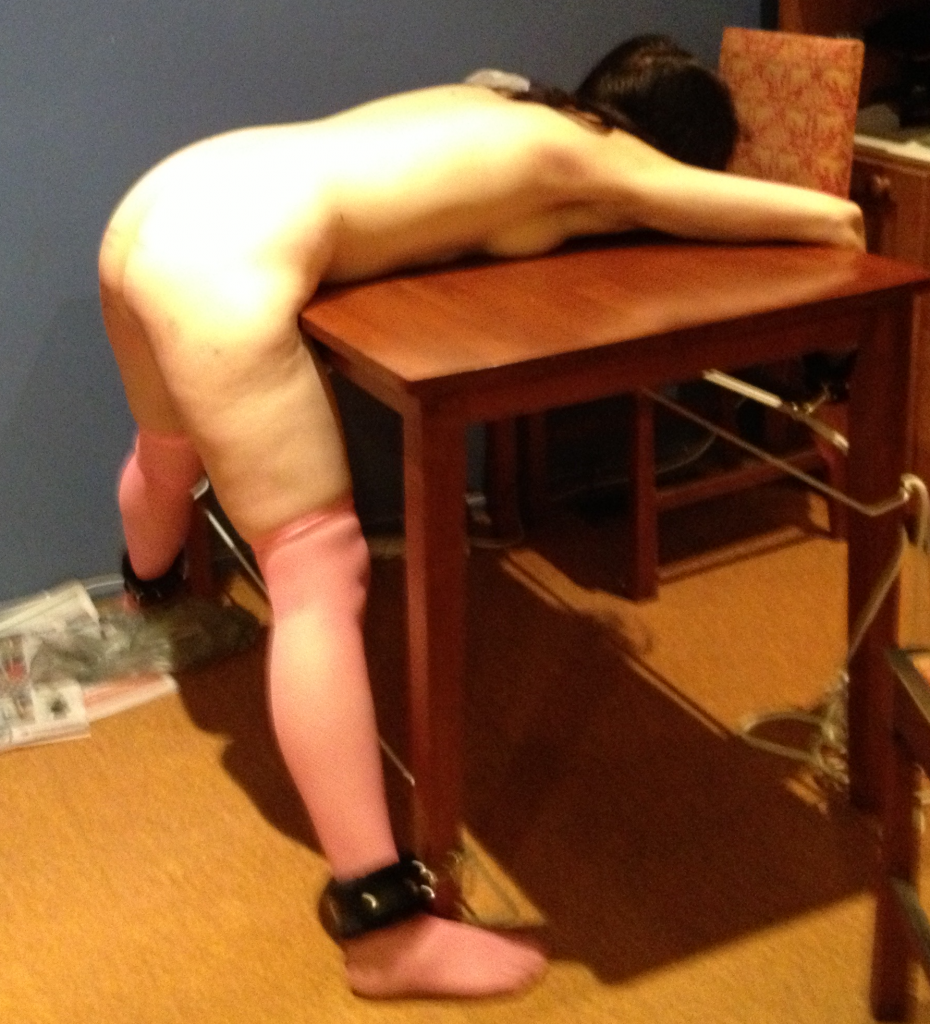 In last week's Sinful Sunday, Arethusa stood in disgrace, waiting, holding the cane between her buttocks, not allowed to move.
She'd missed two doctor's appointments. That broke Master's first and second rules for her: obedience, and taking proper care of herself. Master said he was going to help her, but first he had to punish her. The wait had helped her to accept both of those facts. 
Her Master took the cane from her at last, and led her to the kitchen table. He attached her wrists and ankles to spreader bars, and tied those bars, and therefore her, to the table. 
Then he took up the cane again. She heard him give it several practice swishes through the air, and she knew that he needed no practice. He just wanted her to hear that ominous sound. Her caning was going to be severe.
The skin of her buttocks and back was alive, glowing with a kind of anticipation. Some of it was fear, but not all of it. At least, and at last, things were about to start being made right.