And so on. I wasn't as shaken by Ana's story about her "troubling lesbian experience" as I had been by the long description of herself masturbating she'd given me the previous week. The masturbation story gave me little to do, or think about, as a probation officer with a duty of care. I just had the erotic images, and apparently the need to tell her that it's okay to masturbate.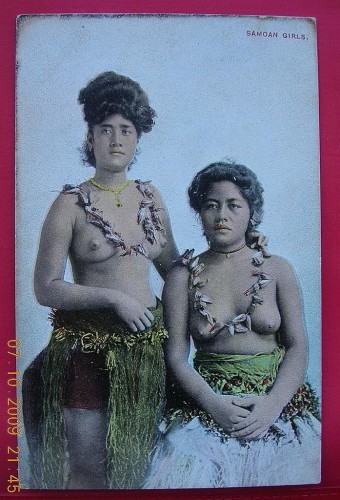 But with the lesbian story I could believe she had issues to work through. She'd said so. I knew that Ana's was a conservative family. I also knew that Samoan attitude to sex could be more liberal than the mainstream in some ways, but much more conservative in most. Girl on girl play wasn't sweet, or cute. It could be a big deal. Not in a good way.
Several of the women I'd slept with had done something sexual with another girl. If they hadn't, they wouldn't have been surprised at themselves if they did. The right girl, plus some wine or half a joint was all it'd take.
Ana's story seemed to me to be a description of a reasonably skilled, and perfectly fair, girl-to-girl seduction. But Ana would have been brought up to think it was wrong. She could be genuinely concerned about her experience. She'd said she was, and I had no reason not to believe her. I thought I didn't. 
The other reason I believed Ana's story was that it was short. She didn't go into the detailed erotica of her description of herself masturbating. If she had given me another story like that, I might have realised earlier that Ana was winding me up.
Anyway, I was concerned to tell her she was perfectly okay, that she could have sex with girls if she liked it. She could have sex with women for ever and ever,and that was a fine life, but she could have sex with boys, or boys and girls: whatever she liked. She hadn't defined herself. She could do what she liked that night, and it didn't have to be what she did another night.
When I said these things Ana thought she'd missed. Her story had hit the probation officer, not the young guy who fancied her and, amusingly, wasn't going to do anything about it. 
As for her story, I later guessed that it was something that had happened to her sister. Ana probably hadn't had sex with another girl when she was eighteen, though she might have later. But I hadn't been as immune to Ana's sister's story as Ana thought. For several nights I was haunted by thoughts of Ana and, between her knees, another girl who looked exactly like Ana. They held each other, they kissed, they writhed together. I slept badly.
The following week Ana had no story for me.