I don't know how long we stayed in this communion, though Ana's excellent little arse had been smacked a bright, tomato red, and her skin blazed heat under my hand. She showed no discomfort at all. Eventually I stopped the spanking, and pressed the thumb of the hand I'd been spanking her with against her asshole. I said, "Now, Ana, come now. Good girl. Come." 
Ana made a gutteral, throaty noise, and worked herself on my hand. I smacked her again, hard, because she would want to feel more, more of everything, and after a few seconds she remembered to say, "please, please may I come please may I come please."
I'd already given her permission, but I was pleased she couldn't think straight or remember a few seconds back. (And I could have quibbled since she hadn't said sir, but that would be stupid. She'd done well.) "Yes, girl. Go. Now."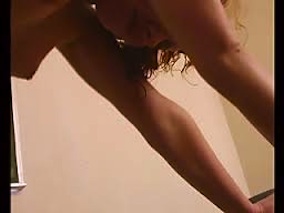 A few seconds later Ana screamed. Her head and hands lifted from the floor and she shook her head furiously and screamed again.
I held her tight so she could feel me and know she was safe from falling, and she breathed, making a sound that was something like "og og ogogogog," and then she screamed again, the loudest of all.
Then she collapsed, flopped back over my knee with her head hanging down, her hair a few inches from the carpet.