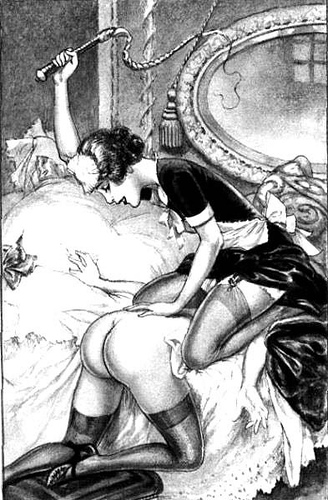 I'm working at the moment, so instead of text here's a drawing by Chéri Hérouard,  a respectable illustrator who also drew a hell of a lot of pictures of pretty lesbians with whips. He used the pseudonym "Herric" for his bdsm drawings.
I like the angelic smile on the face of the girl with the whip. And her dinky little hat.
Herric was christened "Darling-Louis-Marie-Aime Haumé", so he was generously named. He should really have been made to share with the likes of Bono, Sting, Madonna and Maradona, and so on.
As Chéri Hérouard he drew covers for La Vie Parissienne, mainly in the 1920s and 1930s.