Note
I wrote the next episode of The Kiss before seeing the prompt. So you get story anyway! 
But for the share the love project, there are five blogs that keep making me think, "yes, that's good," and "I wish I'd said that", and "word! That's hot as fuck!"
And they are: 
The incandescent Cara Thereon: https://closed2.wordpress.com
The sultry F Leonora: http://fdotleonora.com
The untrousered Kilted Wookie: https://kiltedwookiewrites.wordpress.com/about/
The frankly indecent Kayla Lords: http://kaylalords.com
The uncammied Cammies on the Floor: http://cammiesonthefloor.com
All of them are just wonderful, sensual writers. Enjoy!
The Kiss 2
I saw a red-haired woman, waving at me. She'd been my submissive nearly ten years ago. We'd separated because at the time I'd been a very committed dom-slut. I was honest and open about it, but she wanted a settling-down kind of dom, and that was not me.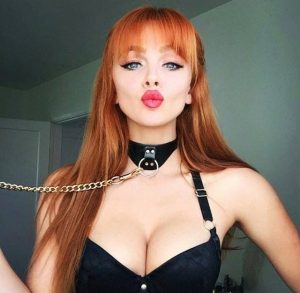 But I'd introduced her to bdsm, at her request, and to the city, which she didn't function in  at first. She was a country girl from a small town.
She lost valuables because she'd do things like put her bag down in shops and walk away from it. She'd attract predators because she'd go out and look in all directions at corners, so that people could notice that she was beautiful, confused and not remotely street-wise.
She was used to living among honest people who knew her. So I taught her wariness, and how not to draw attention to herself as prey. Sometimes I'd have to drive those lessons home, as doms will, so that her bottom would give her a sort of warning twinge when she had the urge to do something stupid.  So although we weren't still together we were very much friends.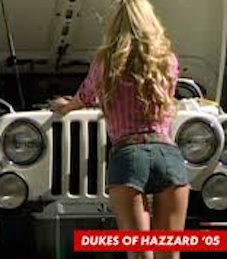 After she'd left me and launched herself as a sub-about-town, she'd changed her name to Delores. Her real name was Mary-Jo, which sounds like a Dukes of Hazzard name but it was real, and I liked it. She was wise waiting till she'd ended our dom/sub relationship before changing it to Delores. I'd never have allowed it. Anyway it was done.
So when she'd come up and hugged me and rubbed her face all over mine, I eventually disengaged and introduced her. "This is Arethusa, my slavegirl. And this – "
"Ohhh, you lucky girl!" That's the sort of thing you want your ex-submissives to say to your current submissive. "I hope he's…" She stopped, since she still had enough country girl in her not to want to say things like "beating and fucking you often and hard" to a stranger. 
But Arethusa got that: she nodded, smiling. So I said, "And Arethusa, this is Delores. My wonderful ex." That was the first time I'd ever used the new name. Mary-Jo/Delores knew I wasn't enthusiastic about her re-branding. But it was time to stop being a shit about it: Delores she was. 
So the two women looked at each other. I said, "So I'm showing Arethusa the wonders of Club Bento. But I thought you said you didn't come here any more?" 
"I don't really. I'm showing the place to a friend of mine. I seem to have lost her." She frowned, and looked around. Eventually the strobe lights from the dance floor pointed in the right direction, because she shouted, "Hey, Cash! Come'ere!"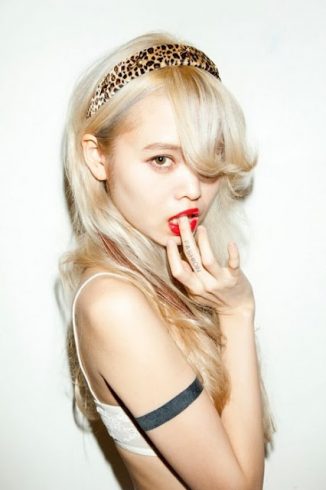 A tiny and energetic Chinese girl, with a platinum Louise Brooks cut, turned around. She wore a white bra and a tiny black leather skirt that possibly had more zips than it had leather, and hugged her arse except for the bottom two inches of buttocky undercurve, because the skirt stopped before it got there.
She looked over, and edged her way across the dancefloor to us. "Someone you've got to meet!" Delores shouted.  
She emerged from the dance-scrum, looking at Arethusa and me, and then, puzzled and more specifically, at me.
She shouted "Jaime!"
She jumped me and straddled my waist so that her crotch pressed against my cock. And it was necessary to support her by holding on to her ass. It really was necessary, for physics reasons as well as because of the excellence of that ass.
All that was good, obviously, but I wanted to get to the introduction part of the conversation quickly. This couldn't be making Arethusa happy. 
But I had a problem. I had no idea who this girl, beaming at me like a searchlight, might actually be.