Cassie astride and above him, jockeying vehemently with her eyes closed, was focused on her orgasm. She had no notion that he, specifically, was there. Gavain, providing her fulcrum, knew she'd reached her point of no return.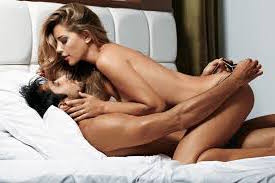 He moved his hand down from her hip and smacked her bottom, experimentally. There was a small sound, a slap, but she didn't open her eyes or change her rhythm. Gavain considered the sensation. His handful of her ass felt great, of course, but it always did, whether she was still or bouncing, whether his hand arrived hard or soft.
But did he get off on spanking her? Did it add an edge to the already excellent experience of having sex with Cassie? He smacked her again, on the other side, a little harder. Cassie still didn't open her eyes, but she expelled her breathe, once, hard, through her nose, and lowered her body so her breasts touched his chest and his cock slipped further into her. She sped up, frantic for speed.
By way of encouragement he smacked her in time with her movements, until she arched her back, all muscles clenched, and made her orgasm noise, low and loud. It sounded to Gavain like an engine racing between gears. He thought that was her, her enjoyment celebrated lustily with no concern for whether she sounded beautiful. He'd got over loving her, after she'd left him. But he still loved that.            
He let her rest, happy, without coming himself because she knew she'd want more in a few minutes, and it'd take him about twenty minutes to half an hour to recover if he came. He kissed her forehead and her ear, and she opened her eyes. "Hello you."
Gavain said, "Hey you." He put his hand back on her left buttock where he'd smacked it. There was a tiny glow of warmth.
Cassie frowned. "Um. Gavain, that was new. New for you, anyway. Were you trying to spank me?"
Gavain felt himself blushing. "It was… sort of an experiment. Did you mind? Or did you like it?"
"Um. It was ok. I didn't mind. I suppose I wondered how come. Have you got some new girl who likes that?"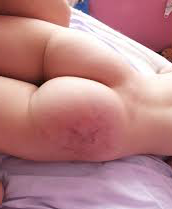 "Er, not exactly. Or not at all. There's a girl, and I found myself thinking it's be a really good idea, and amazingly hot, if I spanked her. And it wouldn't be a great idea. It'd be a really stupid, unethical, terrible idea. To do anything with her. But I don't think I've ever thought that about someone before."
"Ahhhh huh." Cassie wriggled very slowly on his cock, still inside her, but down to half hard. "So. This girl's a client, yes?"
"Ump. She is."
"She has that honor, my lord. And she probably does need spanking. But I can see that you can't. But what were you doing with me?"
"I, uh, haven't spanked anyone. I wanted to see if I thought it was hot."
"So you conducted experiments with my ass. Non-consensual experiments."
Gavain said, "Um…"