The previous episode is here.
We lay together, Maddie and I, naked on the spare sickroom mattress, partly on blankets and pillows. Maddie had been sleeping but she woke again. She'd rose on one elbow, to kiss me and look down at my cock. Maddie did, after all, enjoy fellatio.
But I kissed her, and kept her head level with mine. "You gave me a lot of advice about Jennifer."
Maddie smiled, reminiscently. "Yes. Was it good advice?"
"It was very good advice. She wants to give herself to me."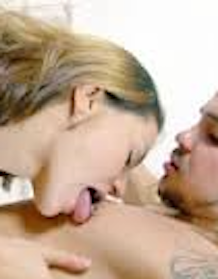 Maddie licked my right nipple, then looked up at me. "First fuck for Jennifer."
"Well, yes. But I mean, she really wants to give herself to me."
"You'll look after her, won't you?"
"Yes. I couldn't not. She's like a flower. A precious orchid. But … when you were telling me … things, I had the impression you were telling me about your own virginity. You didn't want what happened to you to happen to Jennifer."
"All advice is autobiography, they say."
"So it is. So… what did happen to you?"
Maddie kissed me again, and rolled onto her back, head on a pillow, hands behind her head. "Well, memories change. But this is what I recollect." She coughed, as if about to begin a recitation at a school concert. "My virginity: loss of. The story."
The next episode is here.