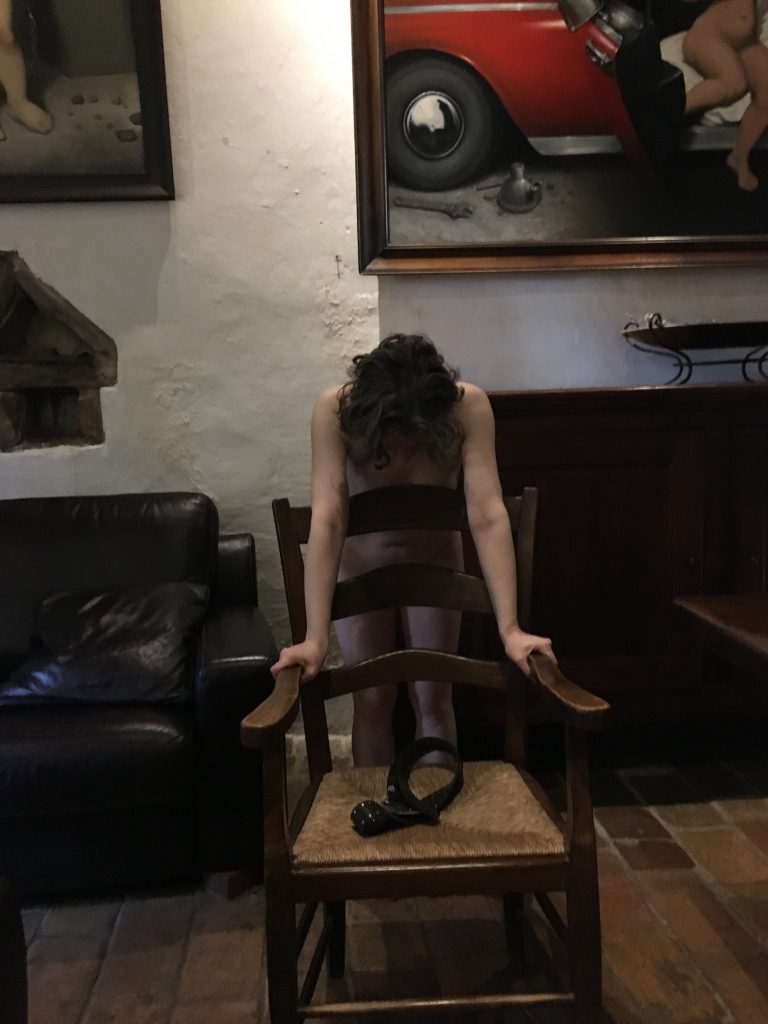 A naked girl bends over a chair. Looking at her lover's belt. 
But there's something else needed, to start things happening. Terrible things, wonderful things, out of her control.
Magic words are needed, and she speaks them: "Yes, Sir."
Note:
The dining room in the castle. I love the woody light. The magic words are nice, woody words.