The previous episode is here.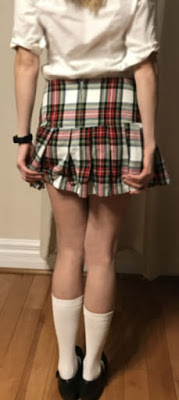 So I knocked on the headmaster's door. I didn't have any plan what I'd say to him. But I had my too-small school uniform on, the one my mother had bought without me, and I figured he'd cane me for looking like a slut. So I wouldn't have to say much. 
I knocked again. I heard an impact sound, one I'd learned to recognise. My heart sank. The last time I'd heard someone else being punished in his office, that boy had hurt me so badly. It wasn't just the rape; it was everything. So I wanted to run away, but I'd knocked and I'd be caught if I tried. I was committed now. 
Then that impact sound again, and this time there was a grunt. It was a girl, her first exhalation of pain. So I relaxed a bit. There was another set of impacts, and now there were little cries of distress. They got a little louder and higher pitched with every – paddle stroke? His belt? His hand?
He was spanking her, I thought. I'd heard the impact sound of his hand, his belt, and on that boy, the cane: I'd learned a lot about how discipline sounded. I recognised this as the sound on his hand landing on bare flesh. 
I waited, and the spanking resumed, harder. The girl was crying now, wailing. He ignored her cries: his hand just kept landlng on her bottom, over and over, while she squealed and screamed. It was as though I could see her, kicking her legs, held helpless over his knee. I'd been in her place not so long ago.
At last he stopped. She kept sobbing, her bottom and thighs aching and her mind utterly shocked. And her cunt awake and wanting. Wanton. Yes, I had been there.  
I head his voice, but couldn't hear the words. But it seemed to me it was only a couple of seconds later that the door opened. Behind him a girl, dark-haired, plump, the kind of not-too-plump plump that men always follow with their eyes, was standing with her hands on her head, her skirt off and her panties round her ankles. He said, "Ah, Maddie. I was expecting you later." 
"I know, Sir." I'd lost all my courage. I'd planned how sexy I was going to be, how poised, for this. Instead I was tongue-tied. I hoped the clothes spoke for me.
He lifted my uniform at the back. I could feel the air on my bottom, and on my thighs.I  held the skit up, knowing he'd want me too. "And I told you you're not to wear that uniform again. You disobeyed me." 
"Yes, Sir. I'm sorry. I came to show you." 
He looked at me. The skirt wasn't much more than a belt (I think I'd grown a little, even since my mom had bought it), and the blouse barely held my breasts. And for a second his eyes met mine and he smiled. To let me know he knew why I was there. I felt so warm when he did that.
"Well, if you want the cane, girl, you've certainly come to the right place. Get in." He pulled me into his office by my shoulder and propelled me forward. The girl and I stood facing each other. Her face was pretty, and bright red, and her eyes and cheeks were wet.
Our eyes met. We understood something about each other. 
He said, "You're out of uniform, Maddie. As you know. So what do you do?" 
"Take it off, Sir?" 
"Everything, Maddie, before I cane you. Lucy: you're staying. This is a strict school, but if you're a good girl you may never knew what the cane feels like. But this girl here's about to find out. You're going to watch." 
Lucy's face was even redder than it was before. She got out, "Yes, Sir", but her voice was choked. 
"Maddie, are you naked?" 
I'd been watching Lucy. "Sir, no, Sir. I'm sorry." I hurried up with buttons, and pealed my shirt off, then slipped my panties down. And off. 
"That's…" He paused, thinking. "Three extra strokes." Lucy winced. "Bend over my desk, Maddie." 
The next episode is here.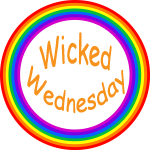 The next episode is here.