The previous episode is here.
3
Janie spent Friday night, after her punishment, being taught to pleasure a woman. Monica kept the terrible leather paddle in her hand while Janie served her, and Janie felt it often.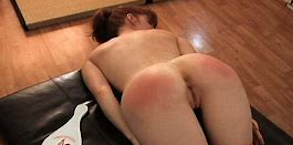 There were so many things in cunnilingus that she could do wrong, she discovered. She had to discover, focus on and follow the rhythms of Monica's desire, serving her, pleasuring her, responsive to her every change in timing or intensity.
When she was mistaken Monica used the paddle on her bottom, harshly and frequently.
She never showed Monica any lack of enthusiasm. That terrible session when she bent over the trestle while Monica paddled her: that was enough to make her forget any scruple, any distaste, any lack of pleasure in applying her tongue, her lips and nose to Monica's cunt. Paul had sometimes punished her more painfully, but never so coldly. She was terrified of being so ruthlessly and painfully thrashed again.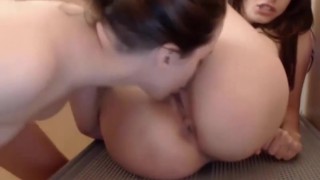 In the meantime Monica lounged under her, sometimes holding Janie's hair and pushing her head down, sometimes squeezing her face between her strong thighs. Sometimes Monica gasped with pleasure, and there was a respite from that agonising paddle.
But only for a few seconds, and never with a word of praise. 
Janie served her Mistress's pleasure, every muscle in her body, and all of her concentration, directed at pleasing her Mistress and avoiding punishment. She would do nothing that incited Monica to punish her.  
At last Monica announced she was satisfied. (She'd come four times, Janie thought rebelliously: she bloody well ought to be satisfied. Then she turned white with terror, just for having that thought. Somehow, she feared that Mistress might know.)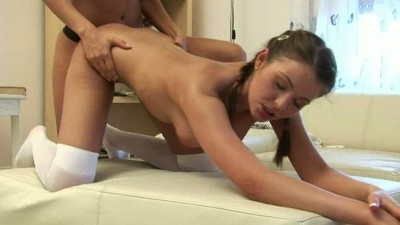 Monica ordered her onto her bed, on her hands and knees, thighs widely spread, bottom arched up. Her Mistress put a blindfold round her eyes. She was aware of rustling sounds and then a click behind her.
And then a presence, cocklike, pressing at her cunt, and pushing forward. Monica was riding her, fucking her, with a strap-on. At first she wondered what could be in it for her Mistress, since she could receive no sensation from a silicon cylinder. 
But then there was a tiny sound, and the cylinder inside her began to buzz, slowly at first and then insistently. The cylinder began to drive into her, and nearly out again, and in. Her Mistress was fucking her, her hips swinging, the device in her cunt driving Janie higher and higher. Janie made a joyous sound: so much pleasure she wanted to sing.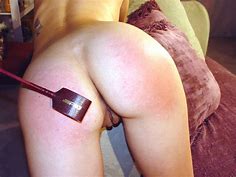 Then there was a flash of pain: a riding crop striking hard on her left flank, then again on her right. 
"No, Janie, you haven't earned an orgasm. I could feel you getting near, little slut. But you're to control yourself. You're here to serve, not to get off, little slavegirl. You may not come, is that clear?"
Her cunt clasped that strap-on. It still pushed her, relentlessly, to pleasure and release. Please, she wanted to say: oh, please, I want it so much. Please let me come. Please. But she said, "Yes, Mistress."
"You have a lot to learn, Janie. Still, a little fear seems to improve you. At least you're likely to be trying."
The next episode is here.