Asuka remained in position, bent over and holding her ankles. Her asshole had suddenly stopped hosting Seamus's cock, because he'd pulled out and grabbed his shirt to cover it when Yua came through his front door. Asuka said, "Come back in me, please, sensei."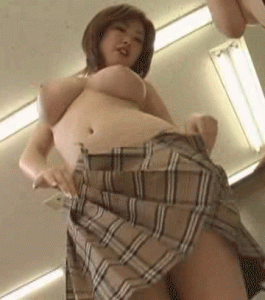 But Seamus was glaring at Yua, who walked across the living room to them, unbuttoning her shirt as she went. She took it off and dropped it on the floor. She wasn't wearing a bra. Then she undid the catches on her little pleated skirt and let it fall. It turned out she wasn't wearing any undergarments, and when she stepped out of the skirt she was as naked as Asuka.
She said, "Hello, semsei. I'm not at school now. I'm on my own time. Asuka and I discussed this. You made me come so nicely. I'd like to do that for you."
Seamus stared. Yua's body, voluptuous while Asuka was slender, was as always a powerful argument that she should get whatever she wanted. He said, "Yes, you're beautiful, Yua. You know that too well. And I know it's true. I'll even watch you when you turn around and leave. Now, girl."
 Asuka stared up at him, heard head still down, looking up between her own spread thighs. "Sensei! Seamus, we did talk about it. And we thought perhaps you were refusing her because you thought you should be with me. Only me. But I don't think of it that way."
Yua was standing next to him now. She smiled at him and touched her pussy. She opened her mouth. The only garment on any of the three of them was the shirt he'd draped over his cock. She said, "Think of me as a gift. From Asuka, if you like."
Yua reached down and lifted his shirt away from his cock. He let it happen. She dropped it on top of hers, on the floor beside them. She ran her fingers along the underside of his erection, so it bobbed higher. She said, "Lovely. It's a good cock, sensei. I promise you I'll look after it."
She knelt, next to Asuka, still lightly stroking his cock. She opened her mouth. Seamus considered his choices, Asuka's asshole, and Yua's mouth. He had a vague notion that, tempting as Yua's offer was, she probably shouldn't take his cock into her mouth just then. He should finish Asuka first.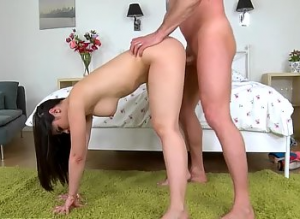 But he put his hand affectionately on Yua's hair, so she knew she wasn't being rejected any more. And he thrust firmly back into Asuka, and she wailed joyfully. He began to fuck Asuka's ass slowly, and she sighed and moved with him. "Thank you, sensei."
He had to let Asuka come, but stay in control of himself so he something left over for Yua.
Yua crawled beneath Asuka and licked Seamus's balls, perhaps to prove to herself that she now had access to Seamus's cock. But she devoted herself to Asuka's pussy, licking and fingering her while Seamus occupied that higher, tighter orifice. Seamus pressed his thighs against the back of her head as she worked on her friend.
Asuka was starting to make little gibbering sounds, as if someone was giving electric shocks to a pika.*
Seamus increased their pace, and the gibbering continued, rapid, empty of words, and lower in pitch. Seamus smacked his hand, hard, on the cane stripes on the right slope of her ass, and then gripped her, hard, making her hurt. Her orgasm shook her, immediately, and he felt her anal tube tighten on him, while she screamed, "YAAAAA!" It was low, almost guttural by Asuka's standards.
If they'd been alone he'd have continued until she screamed again and perhaps again. But he felt he had other duties. He released his grip and patted Asuka lightly. "Good girl. Good girl. Beautiful."  
"Thank you, sensei!" Seamus withdrew, carefully, but Asuka stayed bent over, presented.
Seamus took a fistful of Yua's hair and pulled her to her feet. She looked at him, surprised but uncomplaining. Seamus said, "Not your mouth, sexy little Yua. I'm going to do a comparison. Your asshole and Asuka's. So bend over. Asuka, go and get a cloth, and wipe me clean. And bring me a condom and the lube."
Yua hadn't obeyed yet. "You're going to fuck my ass?"
"I dare say I'm not the first, Yua. Won't be the last."
"No, sensei. The women teachers, they wanted my mouth on their pussies. Or their mouths on mine. And the men, they all wanted my mouth and my pussy too. Asuka said you took that virginity, for her. It would be mine, too."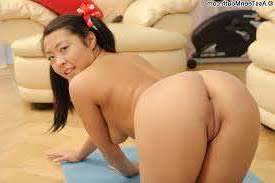 Seamus wondered if he believed her. It seemed that his cock did. The idea of taking new territory in that delicious body appealed: his cock seemed almost to ache, full, almost heavy.
His mind reminded him that Yua was a liar. On the other hand, her lies tended to be deliberately outlandish to make it obvious they were lies.
That was a kind of honesty. An anal virginity was too mundane to be one of her lies. Probably. He decided it didn't matter. Except to his cock, and his cock was happy.
Asuka returned with a warm, soapy cloth and slowly, caressingly wiped him clean, then kissed the head. "Can I lube you? Both of you?"
Yua said, "Yes, please!"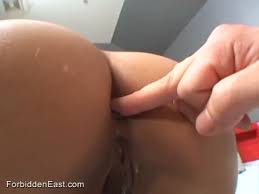 Seamus smacked Yua's left breast, hard. She hissed with the brief pain and looked reproachfully at him. "Not up to you, girl." Then he shrugged. He said to Asuka, "But yes, anyway. Yua, bend over. Feet wide, grab your ankles. Now!"
Yua said, "Hai, sensei!" and obeyed.
Asuka looked at her friend's submissively presented body, and smiled conspiratorially at Seamus. She lathered him with lube first, and turned to Yua. She poured a generous amount onto two fingers.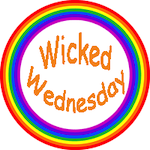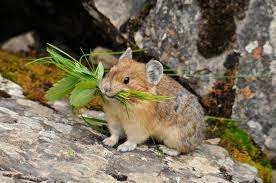 * A pika is a small creature from Ezo (Hokkaido). Its full name means "Hokkaido crying rabbit", after its high-pitched calls. The Pokemon favourite, Pikachu, is almost certainly inspired by this little mammal. But when this story is set (the 1980s), there was no Pokemon campany, and Pikachu had never been heard of.