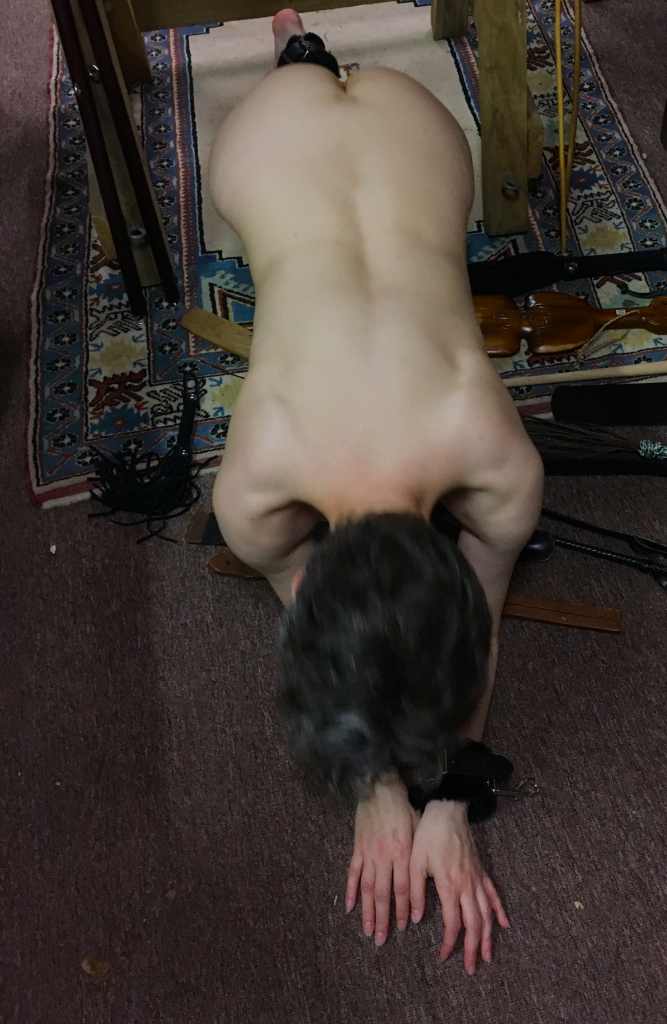 The lovely Zoë, in submissive mode, and perhaps mood. 
There's quite the pile of implements for improving the colour and temperature of her bottom, and perhaps her moral character, though in truth that can't be improved.*
Mostly they're hidden under her body. Perhaps she hopes I won't see them. 
Ha! That's the first place I'd look!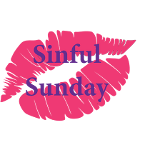 * Because of its existing excellence, I should clarify.