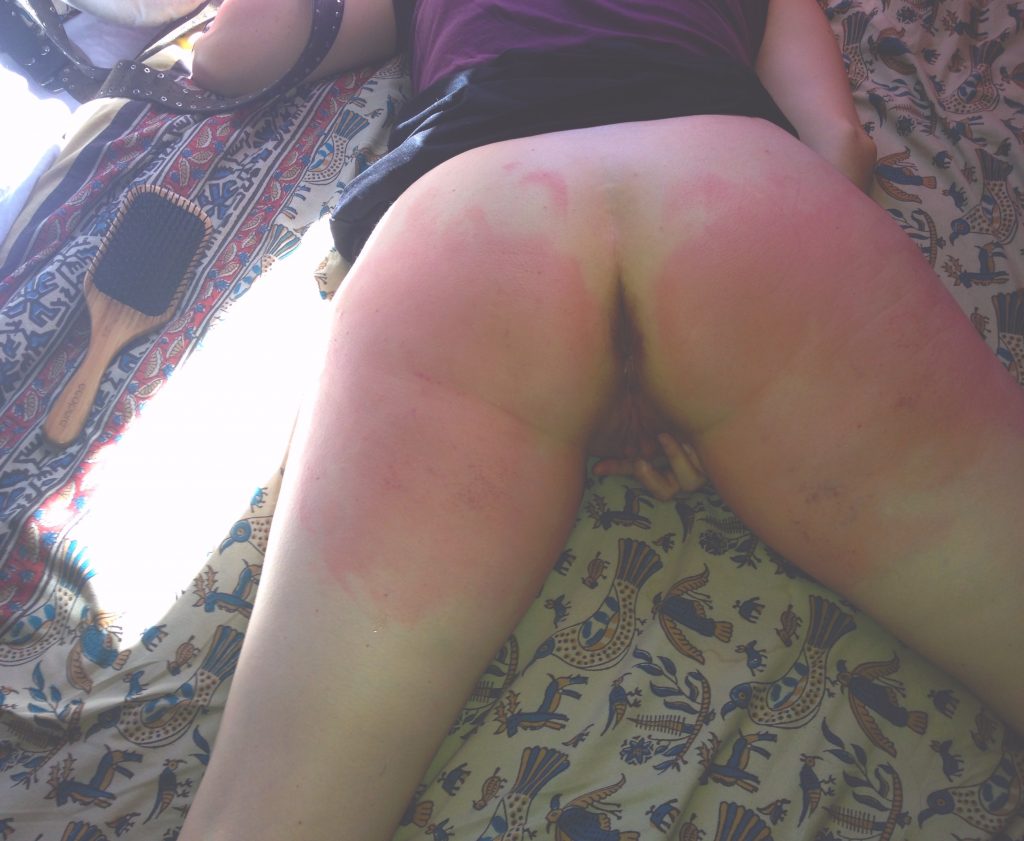 Arethusa enjoyed a good spanking and a good flogging. But best of all was getting both, over the space of an hour or so. That sensation, the stimulation and the warmth, and the mental satisfaction of sinking into submission and knowing that nothing that happens is her choice: those things are hot, and luxurious.
But sometimes she'd cheat a bit, reach down and help herself to even more pleasure. 
The indulgent Master doesn't mind. Just keeps those smacks coming.