Yua looked at him, holding his eyes with hers, while she slowly undid the buttons of her shirt. She shrugged the shirt off and let it fall behind her, standing naked before him. 
Seamus knew he'd made a tactical error, if he didn't plan to have sex with this girl. It was obvious she would be, as his friend Amida had told him, a luscious fuck. She was smiling, partly to entice him, and partly because she couldn't help but feel triumphant. Her naked body, smoothly voluptuous, was the strongest signal and the most powerful argument in this room, and she knew it. 
He swallowed, and only then could he speak. "Yua, I am going to cure you of laziness. And disobeying rules. And maybe even your silly, childish game-playing." 
Her smile flickered when he said "childish". She was womanly, and she wanted to be treated as such. He was the only male hold-out among the staff, and she'd also made an impressive set of conquests among the younger women teachers.
That helped Seamus decide his next move. He reached for her wrist and pulled her forward, dumping her face-down over his knee. "So we'll deal with your silly, childish behaviour. Now."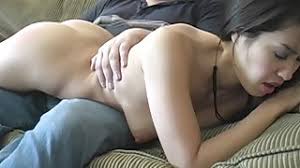 He raised his hand, flattening his palm and brought it sharply down. Yua's bottom was soft under his hand, and moon-pale. She was the first student to receive this treatment, as a student, though of course he had spanked Asuka many times.
A few seconds later that delectable bottom was still femininely soft, but not quite as pale.
He applied another smack, on her other cheek, and then began a hard, brisk spanking, leaving her no time to absorb the pain. But he gave her a short pause, her bottom already a deep pink, after a dozen spanks, and then began again, a little harder.
Seamus wasn't counting the spanks, but after many pauses Yua began to gasp. He continued, spanking her sweet, distinctly red bottom for another ten minutes. By then the gasps of discomfort had became a low, continuous noise, part wail and part growl. She found his cock was hard, beneath her, and she rocked herself against it as she writhed under his smacks.
The little room echoed with the sounds of spanking, and of a girl getting off on being spanked. He could smell her arousal and, he had to admit, she would be able to smell his. But he continued while she writhed under him, until he heard her sniffing, along with that sexual, big cat's growl. He'd made her cry, perhaps the first time he'd really done so.
But suddenly she raised her upper body and her legs into the air, making a series of inarticulate, blissful cries as she ground herself on his hard fulcrum. At last she stilled, her body relaxed over his knee. She said, "Oh, Seamus, thank you, thank you, Sensei."
Seamus said, "You're not very easy to punish, are you?"
She said, "Oh, yes I am. Very easy, for you."
"Hah. Next time I think I'll use a thumbscrew."
"Is that something Western? For schoolgirls? I'd like that!"
He smacked her bottom again. "I wouldn't put it past you. But get dressed now, Yua. And for god's sake wear your uniform and do your homework."
"Or you'll spank me and make me come again. Hai, Sensei."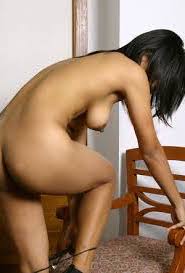 "Ok, you're done. Get up and get dressed, Yua." 
She slipped off his knee, but crouched before him, looking at the erection she'd recently made use of. "But … I'd like to please you too. You pleased me very much." 
Seamus shook his head. "Next class, girl." 
So she dressed, wiggling slightly more than that process really required, kissed him, and skipped away.
Seamus was still seated. He stood up at last, willing his cock to go down. He wasn't sure he'd won that round.