The previous episode is here.
So I went to the cupboard in his office. I saw more than I'd expected or even imagined, when I opened it. He had three canes of varying sizes,  including one comically short one that I expected was for use on girls who were over his knee. I imagined what that would be like, and then I felt that vision in my cunt. I hoped he'd do that to me.
There were strips of leather in varying thickness and widths, straps and hawses, and paddles, two leather and one thick wooden one with holes drilled in it. I thought I'd try to avoid the wooden one. Once he knew me, he'd know that was the only implement that would really punish me.
There were leather strips, with buckles, for securing a boy or girl who wouldn't stay in place for punishment, and there were other things whose use I couldn't even guess.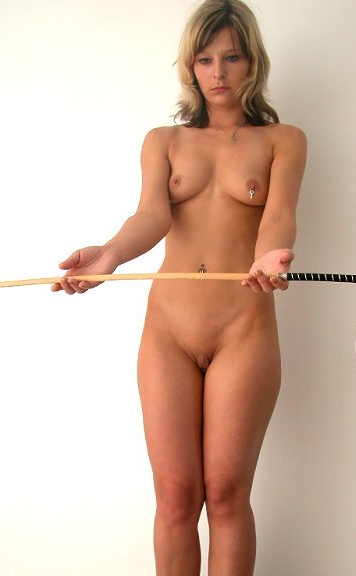 But Sir was a man to obey exactly and quickly, so I selected the longest and thickest cane and turned to hold it out to him, offering it out to him with my arms outstretched in front of me, and my palms open.
He looked at me, letting me know I had to do more, so I lowered myself as elegantly as I could, without dropping the cane, to one knee, then the other.
Kneeling naked in front of him, stripes from my caning this morning still warm across my arse, I didn't think I could feel any more lowered, more submissive to him. I was wrong.
He stepped forward, so his feet were between my spread knees, unzipped quickly and took out his cock. He was hard. I opened my mouth quickly, and he thrust into me, not gently, as far as he could. I choked and fought back the urge to cough. It was easier when I made myself relax, his cock thrusting into me. I kept still, allowing him to fuck me. My drool ran down to my chin while he used me. If he'd touched my cunt with his shoe he'd find the leather gleaming with my juices. I could feel I was about to leak onto the upper slopes of my inner thighs.
Without breaking his stroke, fucking my mouth, he said, "Come here, Lucy."
"Yes, Sir." She stepped forward. I was focussed on Sir, but I could see her cunt and thighs. She was standing beside Sir and me.
"Are you good at this, Lucy?" His cock in and out of my mouth, fucking me casually while talking to my girl.
"I don't know, Sir. I've never–"
"Never? You're a virgin? I mean, your mouth?"
"Yes, Sir. My everything. But I know I'd be good. For you."
"You would be, little Lucy. I wouldn't even have to cane you, I don't think. And Maddie can help teach you. She's good."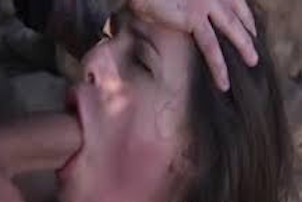 Still working on his cock I made a little pleased throaty noise, so he knew I'd heard and liked that. I still had the cane in my hands, pressed lightly against his shins. "The cane, Maddie." I reached up and he took it from me. He pressed his left hand firmly against the back of my head, so his cock was deep in my throat. Then he raised the cane over his shoulder and whipped it down my back, catching my right cheek. "If I want to hear from you, girl, I'll ask you."
I would have cried in pain, but his cock gagged me. A few seconds later, his cock still moving in my throat, he whipped the cane down my left buttock. I wanted to moan. But somehow that second stroke felt good. And the third, and then the fourth, one side then the other while he fucked my mouth, deep, unhurried. It balanced the hurt, and I knew it was right that I hurt.
I could see Lucy watching, her mouth open too.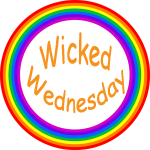 The next episode is here.