The previous episode is here.
I kissed Lucy's inner thighs one last time, bending over with my head between her legs while she held me down. Sir was tapping his cane on my bottom, letting me know the next stroke would be higher, on the fleshiest part of my bum. 
Then the cane was gone, and I braced myself as best I could. Poor Lucy would get the cane herself if she let me get up. She was my sister in trouble, and I was responsible for her.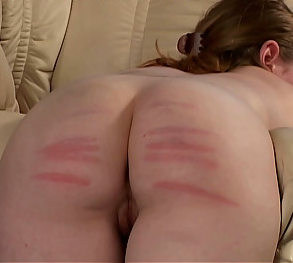 Then the cane landed, hard and fiery, slashing a new line of pain across my bottom. I cried out while the pain built, and I knew there must be a welt rising there. Did Sir love my marks? I know I would if I were in his position. Perhaps he'd let me cane Lucy, one day, and I could find out.
Sir's hand touched my bottom, gently, where the stroke had landed. "That's lovely, Maddie. You'll have that to look at for the next few days."
"Thank you, Sir."
"Now, stay down, girl. The next one's going to be harder."
I said, "Yes, Sir." I could feel my own drool, running from my pussy, viscous at the tops of my inner thighs. When he touched me, I'd felt such a wave of wanting him. It got stronger when he told me he was going to go harder on me. I couldn't understand myself.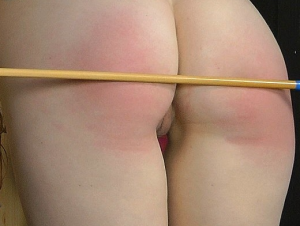 But the next stroke bit into my ass, absolutely pitiless, a little higher than the last stroke. I kept still for a second and then I screamed. It hurt so much.
I waggled my bottom furiously, to release all that fiery pain while keeping my upper body under Lucy's hands, and my head between her soft, sweet thighs.
Then the next landed with no warning, a little higher again. It was harder still.
And my mind sort of switched off. I just wanted the next stroke, and I felt sure that if he caned me for much longer I'd come. I felt so hot, but the heat was in my pussy as well as my bottom, and though Lucy would be shocked if I orgasmed, right there under her hands, I didn't care about that at all. I didn't care about anything.
I sighed, voluptuously though I didn't know the word then, and hoped the next stroke would be soon. And hard. Sir noticed, and his voice was the gentlest I'd ever heard it. "Good girl," he said. "You're a good girl, Maddie, and you'll be all right. Just three to go, if you stay down."   
And then he swung the cane again, to land just below that pulsing, fiery line left by that first stroke.
I knew it was a hard stroke, but the pain seemed far away. I murmured, "ohhh…."
I could smell Lucy. She was so turned on too. I thought about how she'd be under the cane. Would she love it, like me? She'd been so sparkly-eyed after her spanking from Sir. And holding me for my caning was turning her on so much. I kissed her left thigh, and wished I could be kissing her pussy. 
The cane landed again, the hardest stroke so far. I knew what would please him most. I breathed, "Thank you, Sir." And I arched my bottom to invite the next stroke. 
"Last stroke, Maddie. It's always the hardest. But you've been a good girl so far, so don't spoil it."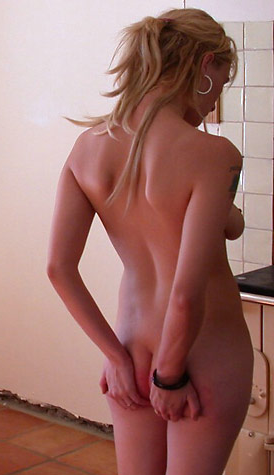 And the twelfth stroke landed, so hard and fast and burning. God, I wanted more. I'd had Sir's cock in my mouth but now I wanted it properly in me. And I wanted him to cane me even longer first. No, I wanted everything at the same time. I felt Lucy's hands relax after the stroke landed. She thought it was over.  
So I screamed again. I pushed my hands on Sir's desk, and lifted my shoulders out of her grasp. And then I put my hands on my bottom – god, those welts were raised high – and danced, lifting my knees, joggling and jiggling on the spot.
Lucy looked at me, horrified. She'd failed to hold me down. She was going to get the cane too, now. I looked into her eyes.
What I wanted to say was too complicated, and anyway Sir hadn't given me permission to speak. So I looked at her and, as if signalling that I'd done her a huge favour, I smiled.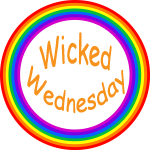 The next episode is here.