My hand rested on Lucy's cunt. [Said Maddie.] Then I did what Sir did to me; I slipped my finger inside her. She was so wet. And so slippery and tight; I'd never felt a girl's cunt before, except for my own. Lucy's head jerked back when I entered her, like she'd had an electric shock. 
She said, "Ohhh, god. Are you going to do me? Please do me." She squirmed up against me.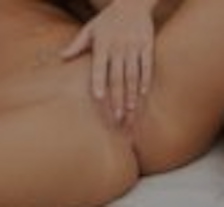 I took a handful of her hair and pulled her head back, so she had to look at me. And slipped two more fingers inside her. She was looking down, but when she realised I wasn't going to take my hand away till she came, she looked up into my eyes. She was begging: she wanted this as much as I did.
I said, "Yes, Lucy, I'm going to do you. But you have to be quiet when you come. Is that understood?"
"Oh! Yes, of course." She looked at the door behind me. We didn't know if anyone had walked into the library since we'd come into the storeroom. "I'll be quiet." 
"You're not going to do me, today. I belong to Sir today. Only he gets to do me." 
"Mmm." 
"But afterwards, you're going to do me whenever I tell you to, aren't you?" Lucy blushed, and she looked down again. I could see she was smiling a little. I pushed all of my fingers into her, and drew them out slowly, while she shuddered, leaning against me. I said, "Aren't you?" 
But I'm going to have to cut here, though. This has been published and my publishers don't want free competition from me. You can read it here.