The previous episode is here.
My hand rested on Lucy's cunt. [Said Maddie.] Then I did what Sir did to me; I slipped my finger inside her. She was so wet. And so slippery and tight; I'd never felt a girl's cunt before, except for my own. Lucy's head jerked back when I entered her, like she'd had an electric shock. 
She said, "Ohhh, god. Are you going to do me? Please do me." She squirmed up against me.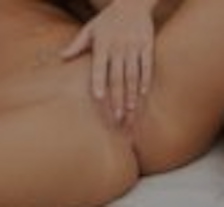 I took a handful of her hair and pulled her head back, so she had to look at me. And slipped two more fingers inside her. She was looking down, but when she realised I wasn't going to take my hand away till she came, she looked up into my eyes. She was begging: she wanted this as much as I did.
I said, "Yes, Lucy, I'm going to do you. But you have to be quiet when you come. Is that understood?"
"Oh! Yes, of course." She looked at the door behind me. We didn't know if anyone had walked into the library since we'd come into the storeroom. "I'll be quiet." 
"You're not going to do me, today. I belong to Sir today. Only he gets to do me." 
"Mmm." 
"But afterwards, you're going to do me whenever I tell you to, aren't you?" Lucy blushed, and she looked down again. I could see she was smiling a little. I pushed all of my fingers into her, and drew them out slowly, while she shuddered, leaning against me. I said, "Aren't you?" 
"Please. Please."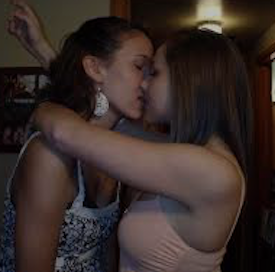 I didn't know what she meant. But I kissed her. I said, "Yes. You belong to me, now, Lucy."
"Oh god." She'd arched her ass out, and her breasts pressed against me, as I stroked her cunt. From the inside. Faster and faster.
"So, will you do me whenever I say?"
Lucy body shook. Her pretty face flamed red. "Yes, god yes, I will. Whenever."
I felt so happy. Sir must feel the same way when I obey him. I stroked her cunt, faster still. Lucy couldn't speak any more. I told her, "You belong to me. I own you. Like Sir owns me."
Lucy's raised her head, though I was sure she couldn't see anything. Her whole body shook, as if she was having spasms. I thought she was going to scream, but she managed to remember my order to be silent. She bit the lapel of my blazer, and made a soft, crying noise through her nose. Her cunt squeezed on my fingers. Hard, then she relaxed and squeezed again. Then she sighed, my lapel falling, soppy, out of her mouth. I had to hold her up. My floppy dolly.
She lifted her face, to be kissed. That was going to be how it was, between us. I kissed my girl. My property. She put her arms around me. I put my hands, one still wet with her fluids, on her bare ass. Lucy looked at me. She whispered, "So. I belong to you. Are you mine?"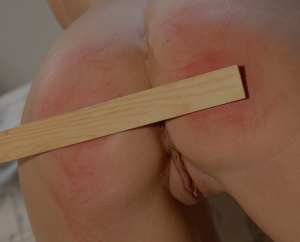 I smiled at her. "No. You're my property. I'm not yours. I tell you what to do. If you tried that on me, I'd…" I looked around the room, to see if there was something I could show her, that I could punish her with. "I'd spank you with that ruler, Lucy. Till you couldn't sit down. Understood?" 
She smiled. That was the answer she'd hoped for. "Of course. Of course you would. I mean, you can."
There was one more thing. I guessed she'd like this thought too. "I belong to Sir. You know that."
"Of course."
"Everything I own belongs to Sir."
"Oh!" 
"Yes. That includes you. Sir will take you for his anyway. But if he doesn't, then I'm going to give you to him." 
"Maddie!" She was shocked. Not by being owned by Sir. It was that she thought I was rejecting her. Silly girl. I wanted to spank her then and there, for being so silly. But it would be too loud.  
"Oh, you'll still be mine. You'll just be his as well. I like having him own me. But you, you're going to be the lucky girl. With two owners." 
Lucy was silent. It was a lot to take in. Some of it I'd only worked out for myself in the last minute. She was thinking, imagining how this would be. But that secret smile, on her pretty pink face: that was still there.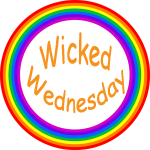 The next episode is here.