So the four of us swayed together, Arethusa and Cash, Delores and me. Arethusa was my current slave, Cash had never been a slave, but I'd introduced her to bdsm, in a relationship that lasted one night. We'd both wanted more, but circumstances were against us. It seemed we were about to have more. And Arethusa and Cash were new to each other, and fancied each other with all the power that comes from newness. 
Delores was my ex too, but she didn't fancy girls at all. So she wasn't for threesomes, or foursomes. Anyway, she wouldn't fuck a man who wasn't single, and I clearly wasn't that. So our kiss was more affectionate. I had lots of things to ask her about how she'd been since we'd last met, which was a few months ago now. 
But it was Cash who broke the foursome. The dj had put on Daft Punk's Get Lucky, and her ass needed to bop to it. She tried to drag Arethusa and me onto the floor, but Arethusa didn't like electronica much, and I liked staying with Arethusa. So Cash raced back into the mix of dancers. 
So we watched Cash go, until she was on the dance floor, moving to a rhythm exactly twice as fast as Daft Punk, and I bought champagne for Arethusa, Delores and me. They keep the area around the bar in near pitch-darkness so you can't see your change. You measure it by weight. They didn't leave me much to carry, apart from the champagne.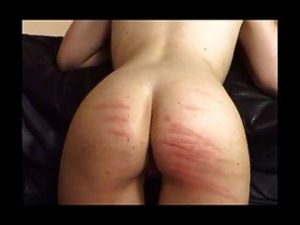 We talked for a while, the three of us. Delores and Arethusa were very different people, and they didn't find much in common. Except me, I guess. I got the latest news from Delores, about her family, and whether she'd found a good dom yet. She hadn't. I made encouraging remarks, but I didn't have any dom friends I could recommend.
She told Arethusa an anecdote about the time I'd punished her for losing her purse, and how she'd finally stopped being careless after that. 
Arethusa smiled. "He's good at that." But I could tell she was finding Delores a little boring. That was a pity.  
Delores hugged me, and shook Arethusa's hand. "Lovely to meet you. But I'm going to get fucked and bruised tonight. So I'd better do some circulating. See you soon."
She went into the darker areas on the far side of the dance floor. I looked at Arethusa. "That was rude." 
"I'm sorry, Master." She looked down. "There's nothing wrong with her. She's a nice person. I just wanted time with you. On your own."
"Don't you want Cash?"
"Um." She smiled. "Oh yes. She'll be an ornament to our bed."
"So what you just said, about just wanting me was bullshit, wasn't it?"
"Um. Yes. I'm sorry, Master. I suppose I was being a snob."
"I suppose that too. Hold out your hand."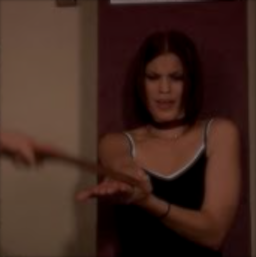 "Here?" Then she thought better of protesting. She held out her hand, palm flat upward, while I fished a narrow strip of leather, about a centimetre across, from my pocket. I gave her four strokes on her right hand. It's a bdsm club. She had quite an audience by the time she got her fourth stroke. Her face clearly showed they'd hurt.
Arethusa isn't an exhibitionist, but she liked being held in strict control. I said, "Other hand." 
This time she obeyed quickly and properly, holding out her left hand palm up with a "Yes, Master." I watched her eyes, and she watched mine while I gave her the next four strokes. 
She waited for permission. I nodded, and she shook her hands, as if she could waggle the pain into the air. Finally she gasped and said, "Thank you, Master."
"That's better. Good girl. Now come with me."
I led her into the seats and tables in the dark. There was a space by the slavegirl who'd been surreptitiously sucking her Master's cock. She was sitting up now, her task completed. She was immensely proud of herself, and introduced herself cheerfully, and mentioned that she'd caught the last few seconds of Arethusa's punishment. So they were two good girls together.
They seemed to get on better than she had with Delores. I'd have to ask her later what that had been about. I didn't think it was jealousy.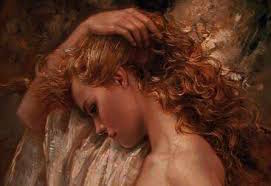 Her Master and I congratulated each other on the excellence of our good girls, so that they could hear it. And we talked about where we were from, and he made the joke about the lights around the bar that I used above. After a while, he sent his girl to get more champagne, and we sat back. Arethusa climbed onto my lap. I kissed her. She kissed me. She was happy again. 
In the meantime, Delores about to have a complicated night. So I'm going to leave Arethusa and me in comfort, and follow Delores's adventures for the next episode or two.